Adjustable Highback Booster Car Seat
From approx. 3.5 to 12 years (100-150cm)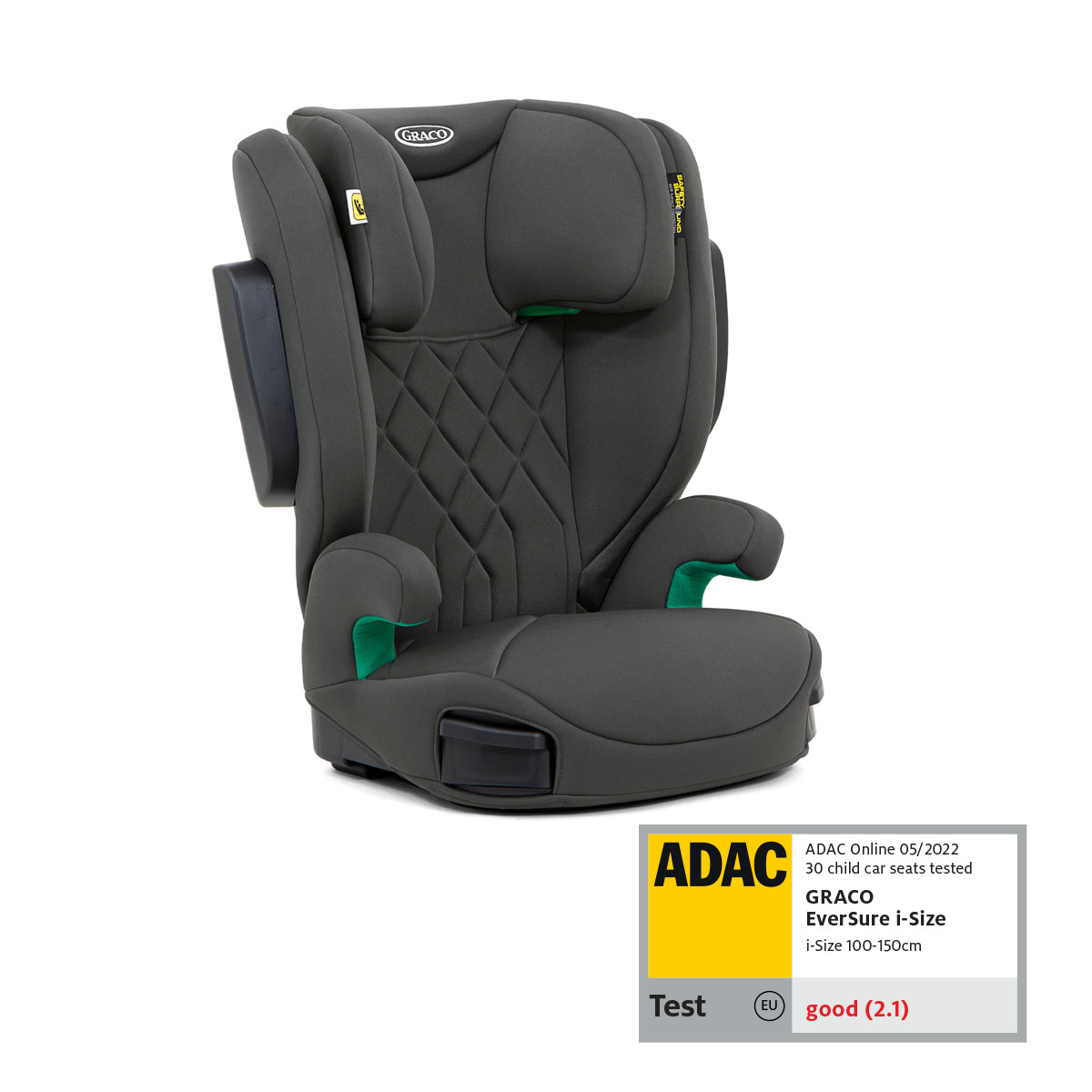 Adjustable Highback Booster Car Seat
From approx. 3.5 to 12 years (100-150cm)
EAN: GC2002AAXXXXX
Available exclusively at some one
coming soon
Only %1 left
Free Shipping & Return
Free delivery usually within 1 to 2 working days
Get a boost with i-Size safety
Holding your big kid with kid gloves, this highback booster seat meets the ultimate in i-Size safety and helps make certain every ride is ever sure and ever secure.
All The Features You Will Love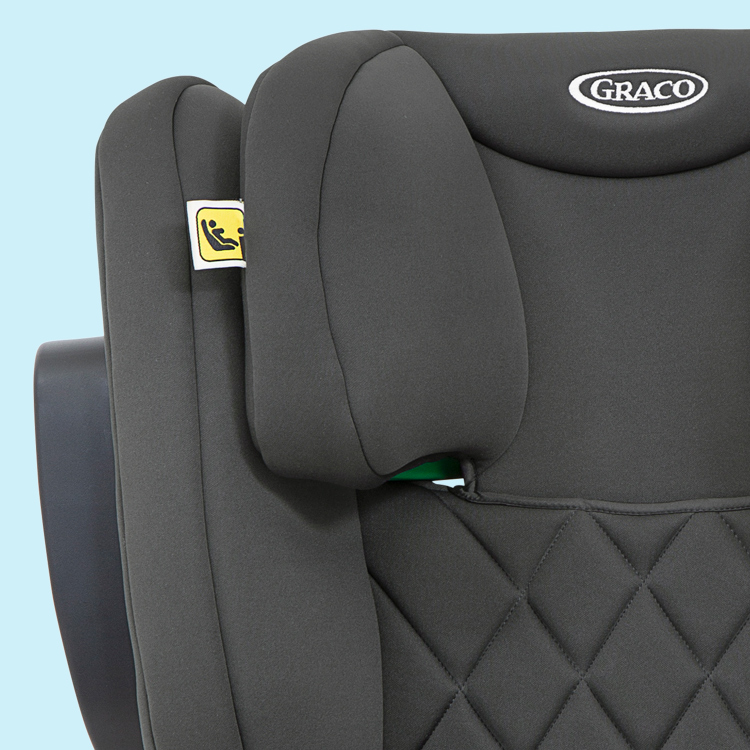 i-SIZE
Safety above all else
i-Size certified with Safety Surround Side Impact Protection creates enhanced side impact protection that will give you peace of mind.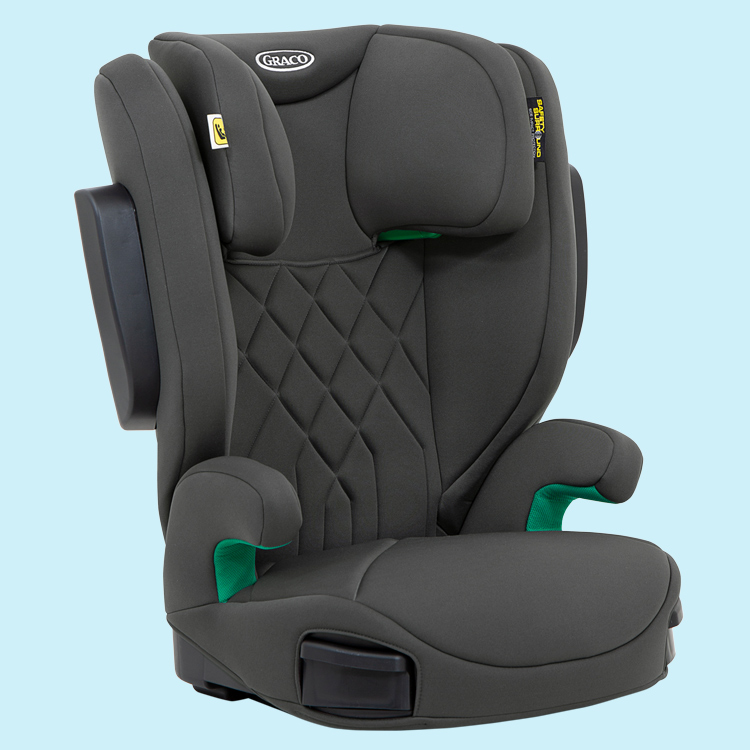 WEIGHS ONLY 5KG
Pick up and go
The lightweight and agile design makes moving the seat between vehicles no problem.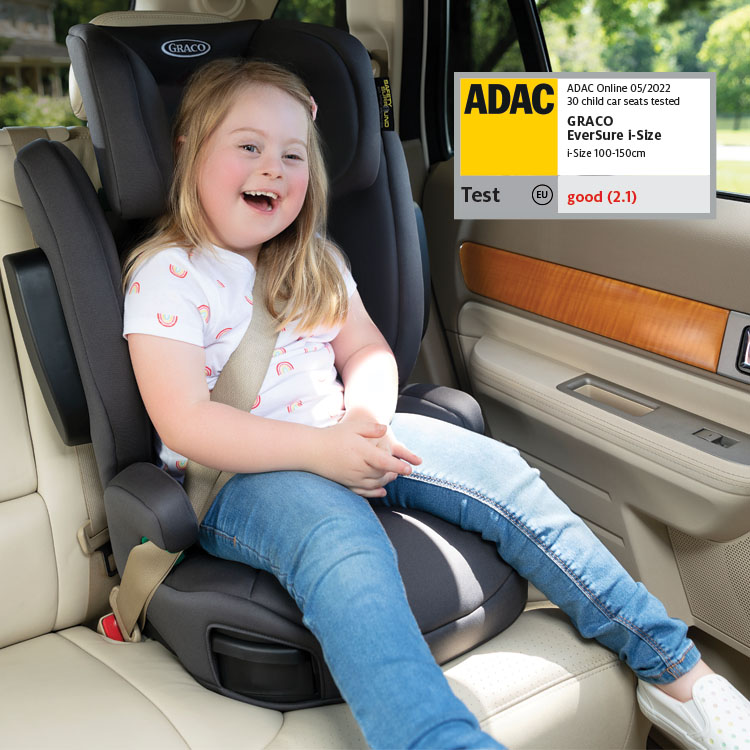 4-STAR RATING
ADAC Approved
ADAC is a German automobile organisation that tests car seats more rigorously than what European safety laws require. This highback booster achieved a 'Good' (2.1) rating, which means your big kid will be safe on every journey. Learn more about ADAC-rated seats here.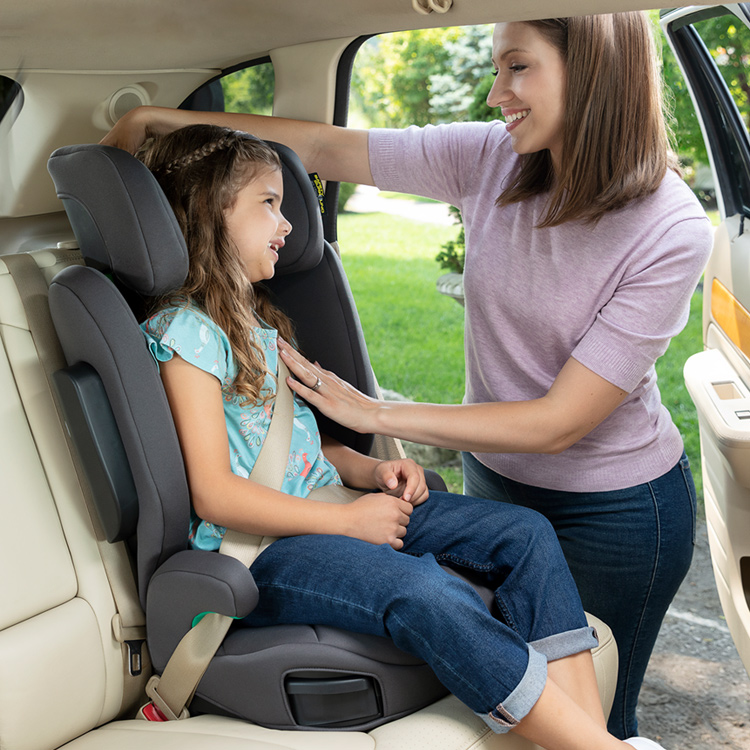 10-POSITION HEADREST
Grows with your child
The 10-position height-adjustable headrest provides the perfect position for your little one's comfort and safety.
Is EverSure Right for Me?
A great choice for forward facing riders, the EverSure i-Size highback booster seat will be there for your growing big kid from approx. 3.5-12 years (100-150cm). And if safety is important to you, the i-Size certification indicates that this seat has passed advanced side-impact testing. Earning a 'Good' (2.1) score from ADAC, this car seat has been tested beyond normal European standards to ensure every journey with your little one is the safest it can be.
Weighing only 5kg, it's a breeze to move between vehicles, making it a simple solution if you balance caretaking responsibilities with family and friends. And your big kid will love the 10-position headrest, memory foam padding and retractable cupholders.
Safety
-i-Size safety means the seat has passed advanced testing including side impact testing
-Rigorously tested by ADAC, receiving a 4-star rating
-TrueShield™ Safety Surround™ Side Impact Protection provides your child with the best head and body protection

Ease of Use
-Lightweight at only 5kg
-Open-loop belt guides to help ensure proper seat belt positioning
-Machine-washable covers
Child Comfort
-10-position one-hand adjustable headrest
-Memory foam in the headrest and seat cushion
-Built-in padded armrests
-2 retractable cupholders
-Forward facing highback booster from approx. 3.5-12 years (100-150cm)
Package Includes
(1) EverSure i-Size highback booster seat
(1) instruction manual
(1) POP
How much does EverSure weigh?
Weighing only 5.1kg, this car seat is easy to transport between vehicles.
How many headrest positions does EverSure have?
The EverSure car seat features 10 headrest positions, meaning it will always provide proper head support and comfort as your child grows.
Can I machine wash EverSure's seat covers?
Yes, you can wash the covers in your washing machine with cold water only on the delicate cycle. Drip dry and do not use bleach.
Is EverSure safe?
Graco has tested EverSure to meet the highest safety standards. In addition to our testing and being i-Size certified, this highback booster is approved by ADAC with an overall 'Good' (2.1) score. With added safety features such as True Shield Safety Surround Side Impact Protection, you can be confident your big kid is safe and secure as they grow. Learn more about ADAC safety ratings and our seats that have received great scores here.
This i-Size car seat is suitable from approx. 3.5 to 12 years (100-150cm). Forward facing seat only.
Secure your child in the car seat using the vehicle's 3-point safety belt.
To wash the covers: machine wash in cold water only on delicate cycle 30 degrees and drip dry. Do not use bleach.
Metal and plastic parts: clean with mild soap and cool water. No bleach or detergents.
From time to time, check your booster seat for worn parts, torn material and stitching. If damage is found, do not try to modify the booster seat. Contact Graco Customer Service for advice on replacement or repair.