Travel Cot
From birth to approx. 3 years (0-15kg)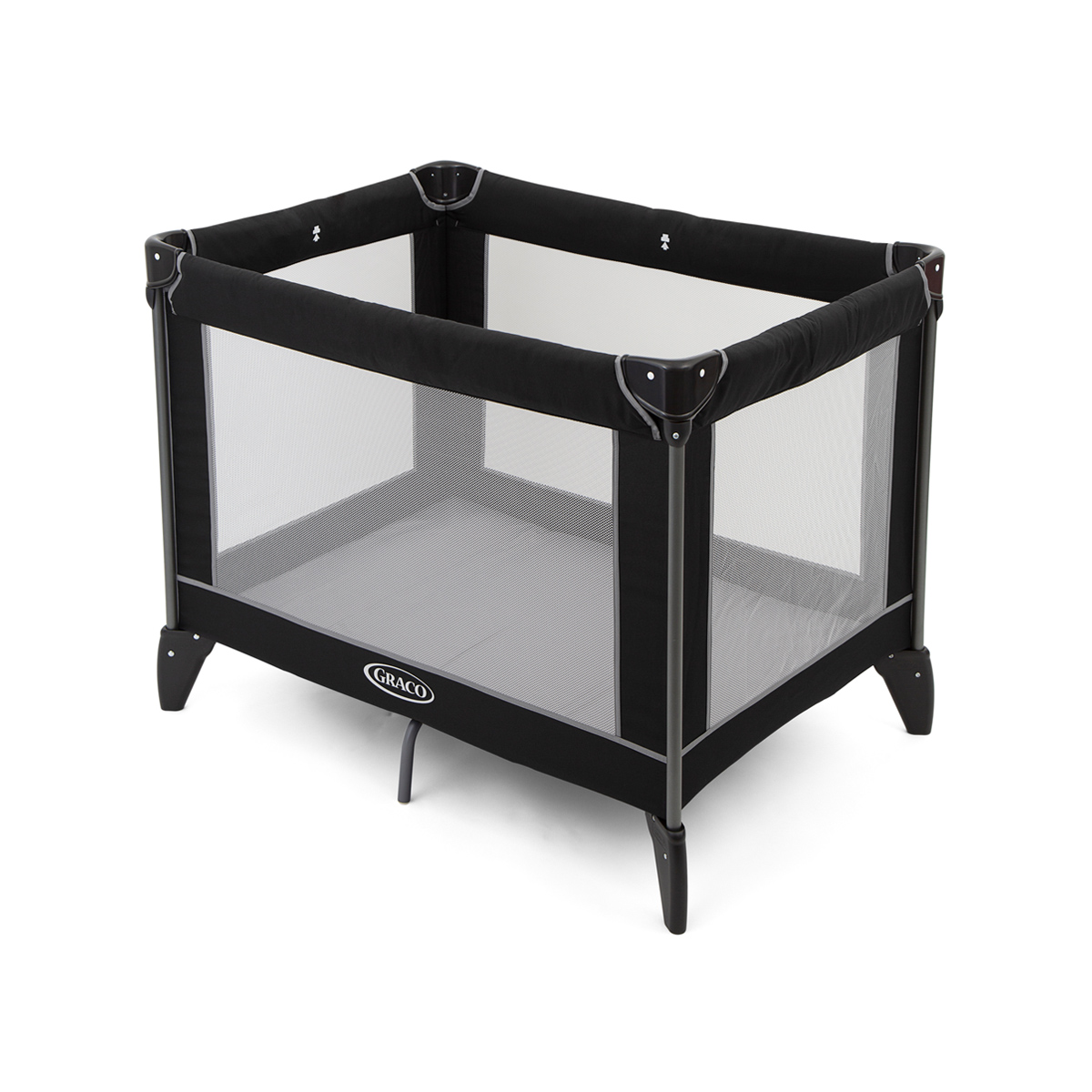 Travel Cot
From birth to approx. 3 years (0-15kg)
EAN: 9E899XXXXX
Available exclusively at some one
coming soon
Only %1 left
Free Shipping & Return
Free delivery usually within 1 to 2 working days
All The Features You Will Love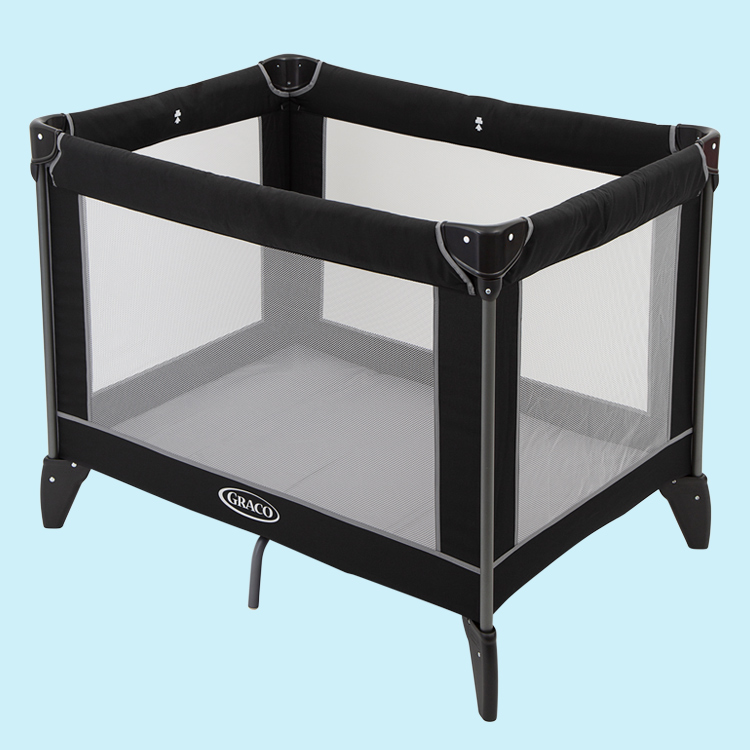 FULL SIZE TRAVEL COT
Designed to fit your life
Compact travel cot is designed to help you keep your child comfortable and relaxed, both at home or away.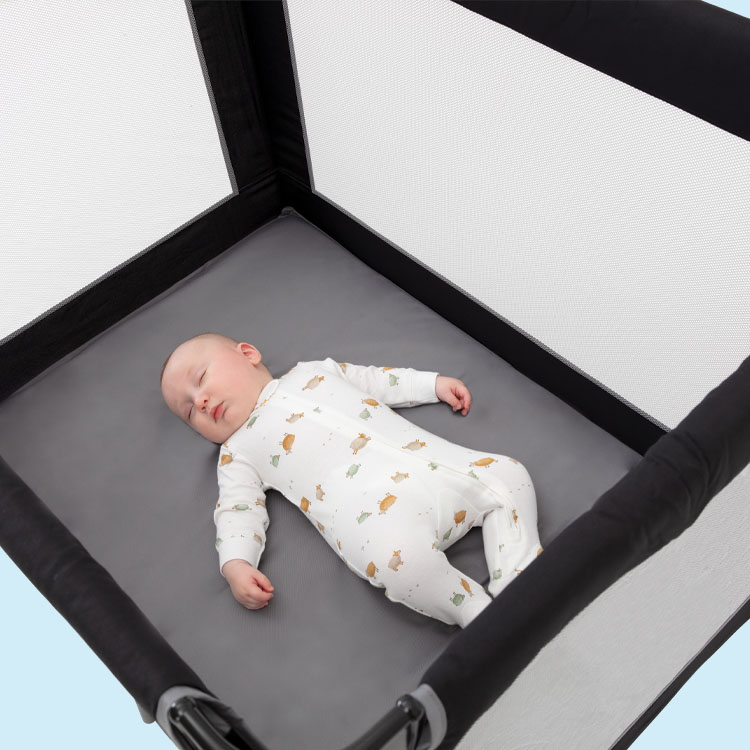 STURDY BASE MATTRESS
Baby's best sleep
The cosy and supportive mattress included with your travel cot ensures your little one gets the best sleep possible wherever you may be.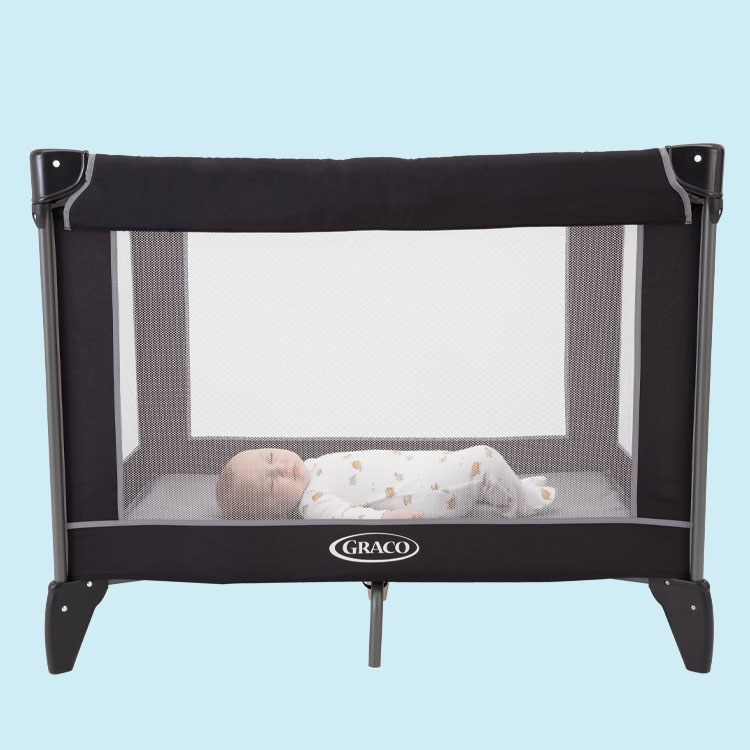 CHILD-VIEW MESH
Easy breezy
Airy mesh on all sides provides maximum ventilation and allows little one to see all the action.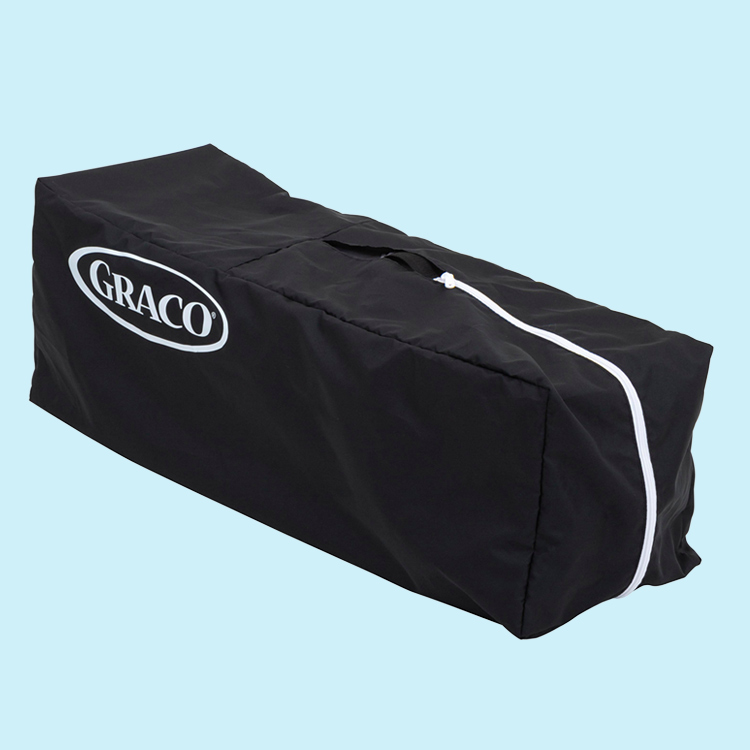 CARRY BAG INCLUDED
Travelling made easy
Use the convenient carry bag for trips away from home.
Is Compact Right for Me?
On the search for an easy-to-use travel cot? Compact provides a fuss free solution to keeping your child comfortable and safe at home or on the road. No matter where you are, give your child a relaxing and familiar space for rest or play. Featuring Graco's signature easy fold, it's a piece of cake to store, and the convenient carry bag makes travelling with it even easier.
Ease of Use
- Folds down easily with Graco's signature fold
Child Comfort
- Large sturdy travel cot for rest or play
- Easy-view mesh to see baby from all sides
- Sturdy and soft mattress with easy wipe-clean materials
Included Accessories
- Carry bag for convenient transport and storage
Package Includes
(1) Compact travel cot
(1) carry bag
(1) instruction manual
Folded dimensions
L 22.4 x W 22.4 x H 79.8 cm
Can you fold the Compact travel cot?
Yes, this travel cot folds down without any hassle thanks to Graco's signature easy fold.
Is a carry bag included with the Compact travel cot?
Yes, a convenient carry bag is included with your purchase of the Compact travel cot, making it easier to bring your travel cot with you on trips or to store it away at home.
Travel cot suitable from birth to approx. 3 years (0-15kg).
Do not use the travel cot when the child reaches 86cm in height, weighs more than 15kg or is able to climb out.
Check that the bottom centre mechanism and top rails are locked into place before use.
The travel cot can be spot cleaned with a sponge and soapy water. The covering material is not removable. Do not use bleach.
The carry bag can be washed in lukewarm water on delicate cycle and drip dry. Do not use bleach.
From time to time check your travel cot for worn parts, torn material or stitching. Replace or repair parts as needed. If damage is found, contact Graco Customer Service for advice on replacement or repair.