2-in-1 Soother and Rocker
From birth to approx. 9 months (9kg)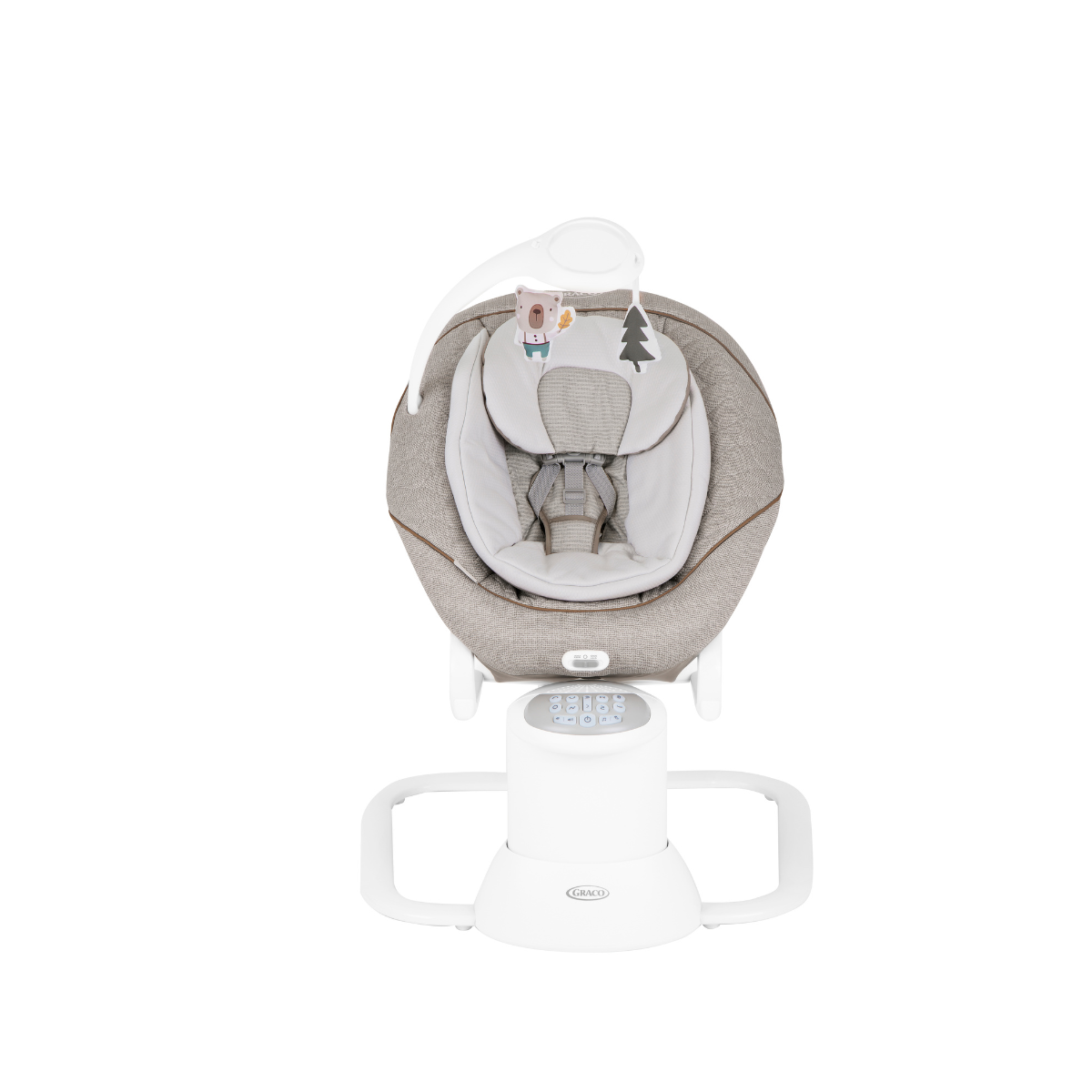 2-in-1 Soother and Rocker
From birth to approx. 9 months (9kg)
EAN: 1AP999XXXXX
Available exclusively at some one
coming soon
Only %1 left
£199.99
£199.99
Save £0.00
Free Shipping & Return
Free delivery usually within 1 to 2 working days
Moves and soothes like parents do
The innovative All Ways soother is a multi-use baby swing packed with features that will keep your baby smiling and relaxed.
All The Features You Will Love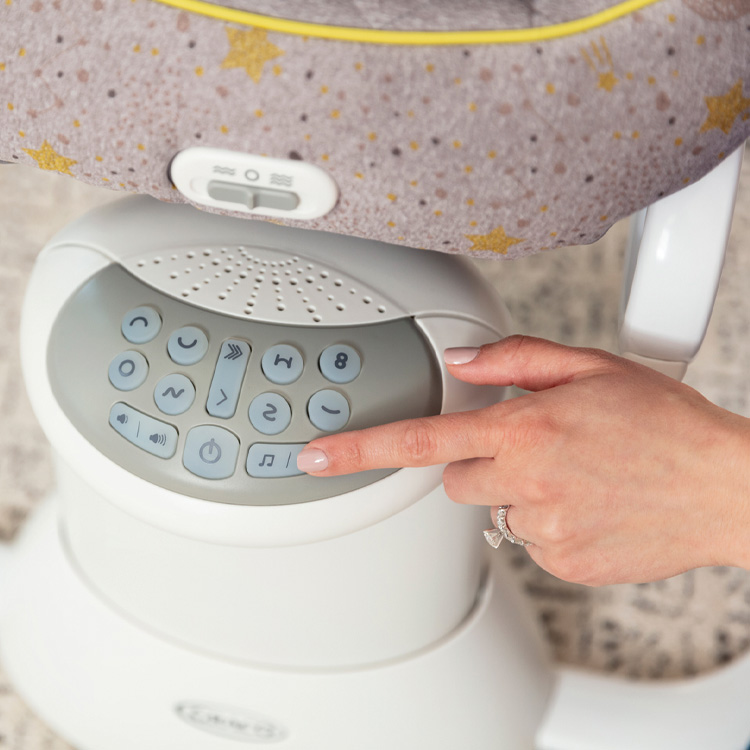 16 WAYS TO SWING & SOOTHE
Soothing options galore
With 16 ways to soothe and 6 swing speeds, you are always sure to always find an option that keeps your little one comforted.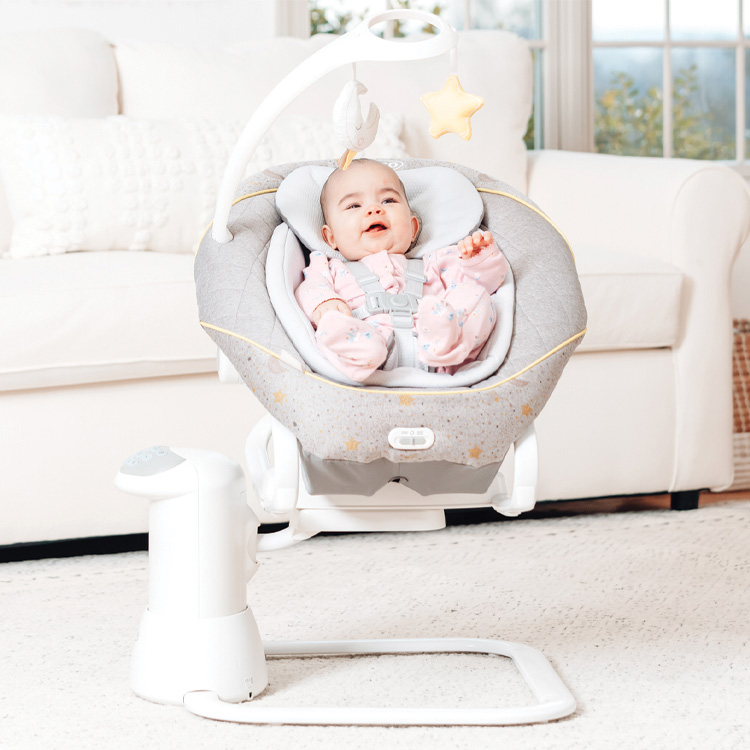 MULTI-DIRECTION SEAT
Keep baby smiling
The multi-direction seat allows baby to enjoy either side-to-side or front-to-back swinging for even more soothing options.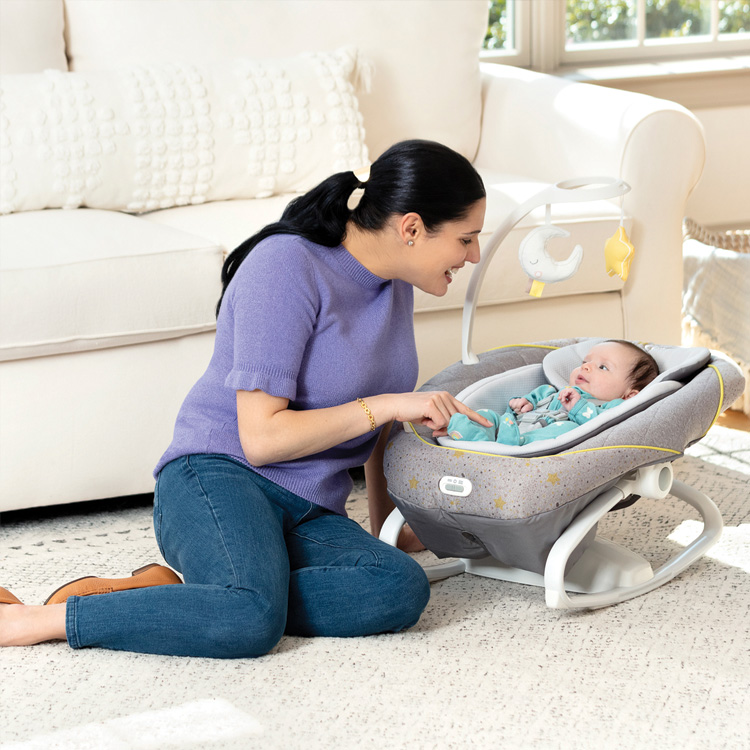 REMOVABLE ROCKER
Rock in style
This clever 2-in-1 design has a removable, portable rocker seat so it's easy to keep baby right by your side throughout your home.
TOY BAR WITH 2 SOFT TOYS
Entertainment always within reach
The toy bar with soft toys keeps your baby entertained while you accomplish everything on your to-do list.
Is All Ways Soother Right for Me?
It's no surprise that every baby calms differently. That's why All Ways Soother has 16 different soothing motions — the most of any Graco® swing or soother. Take advantage of all those options to find the perfect customisation of sway, speed, and sound. When travelling throughout the home or visiting others, the swinging seat conveniently doubles as a removable rocker with calming vibrations.
Ease of Use
- Swing seat conveniently doubles as a removable baby rocker to keep baby happy by your side throughout the home
- Can be plugged in by using an AC adaptor
Child Comfort
- 8 ways to swing and 2 directions means 16 soothing motions to comfort and soothe baby
- Multi-direction seat allows baby to enjoy either side-to-side or front-to-back swinging
- 6 swing speeds to adjust to baby's preference and ensure the ultimate soothing experience
- Vibration with 2 speed settings to calm baby
- 3-position recline for enhanced relaxation
- 10 melodies and 5 nature sounds
- Plush softgoods with removable infant head support for added comfort
- 5-point harness to keep baby cosy and secure
Included Accessories
- Toy bar with 2 soft toys
- Universal plug
- Head support
- Newborn insert
Package Includes
(1) All Ways soother
(1) head support
(1) newborn insert
(2) toys
(1) universal plug
(1) instruction manual
Folded dimensions
L 72.7 x W 65.2 x H 81cm
How many different soothing motions does the All Ways soother have?
The soother has 8 ways to swing: arch, swing, bounce, figure 8, circle, wave, zip-zap and sway. It can also move in 2 different directions: side-to-side or front-to back. This means that there are 16 soothing motions to keep baby smiling and comforted.
Can I machine wash All Ways soother's removable seat pad?
Yes, you can wash the seat pad in your washing machine with cold water only on the delicate cycle. Drip dry and do not use bleach.
Suitable from birth to approx. 9 months (9kg).
Stop using product when child can sit up unaided or weighs more than 9kg.
Do not move or lift this product with the baby inside it.
Always use on a flat, level floor.
Never leave child unattended.
To wash the removable seat pad, machine wash in cold water only on delicate cycle 30 degrees and drip dry. Do not use bleach.
To clean metal and plastic parts, clean with mild soap and cool water. No bleach or detergents.
From time to time check your swing for loose screws, worn parts, torn material or stitching. If damage is found, contact Graco Customer Service for advice on replacement or repair.