2-in-1 Swing and Bouncer
From birth to approx. 9 months (9kg)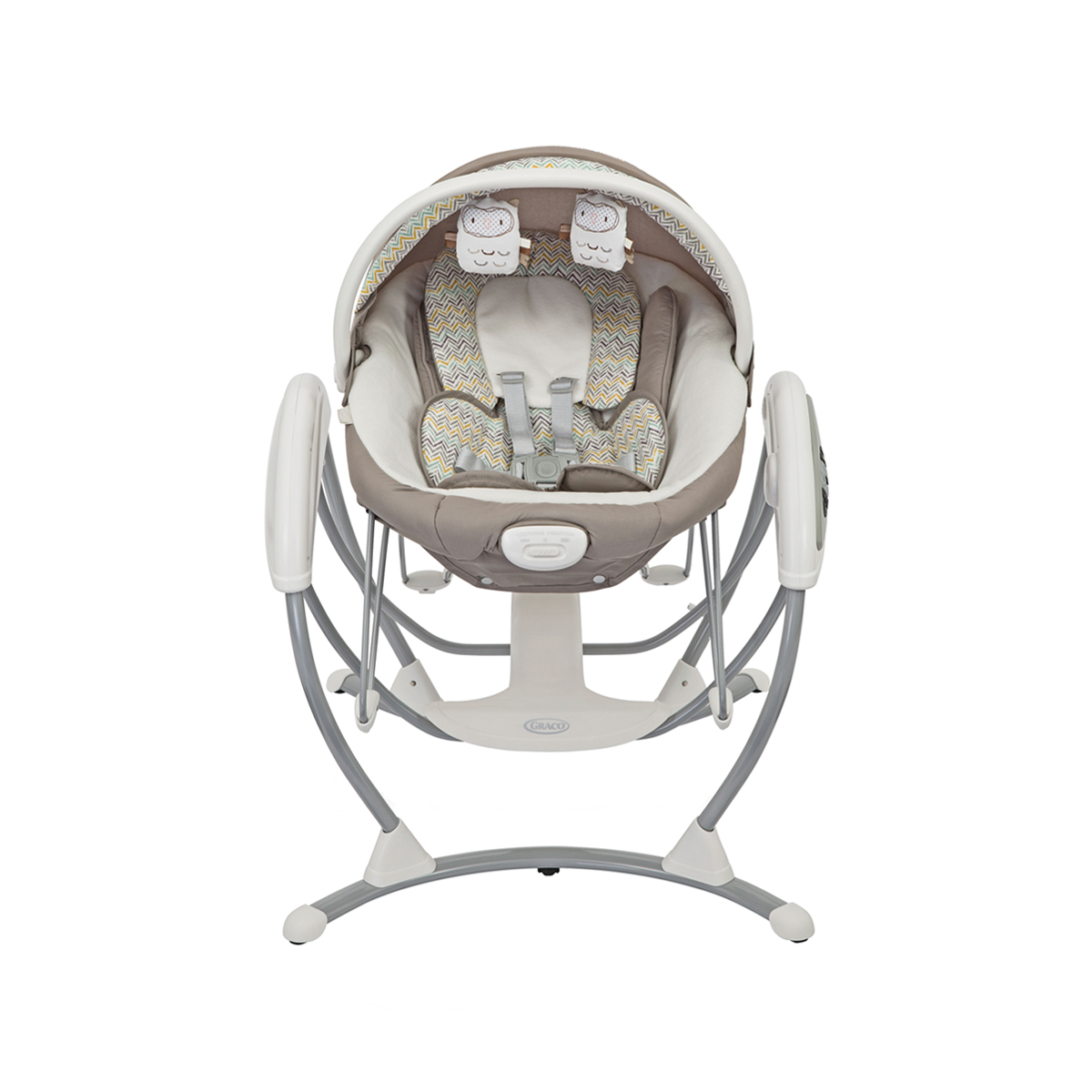 2-in-1 Swing and Bouncer
From birth to approx. 9 months (9kg)
EAN: 1Z999XXXXX
Available exclusively at some one
coming soon
Only %1 left
€169.00
€169.00
Save €0.00
Free shipping on orders over €60
Delivery usually in 2-5 business days
All The Features You Will Love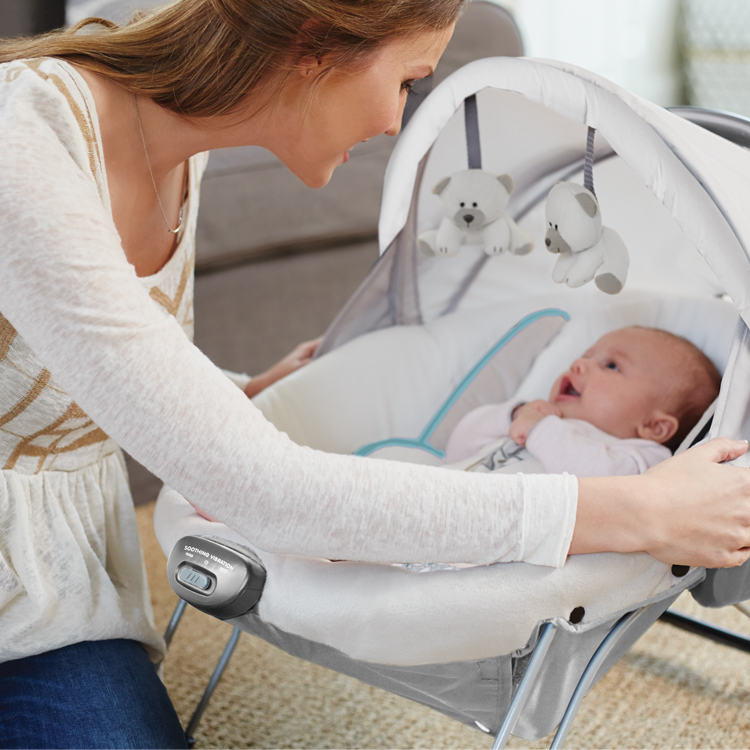 SWING AND BOUNCER
The perfect combination
In one swift motion, convert the swing into a portable bouncer for even more ways to soothe baby.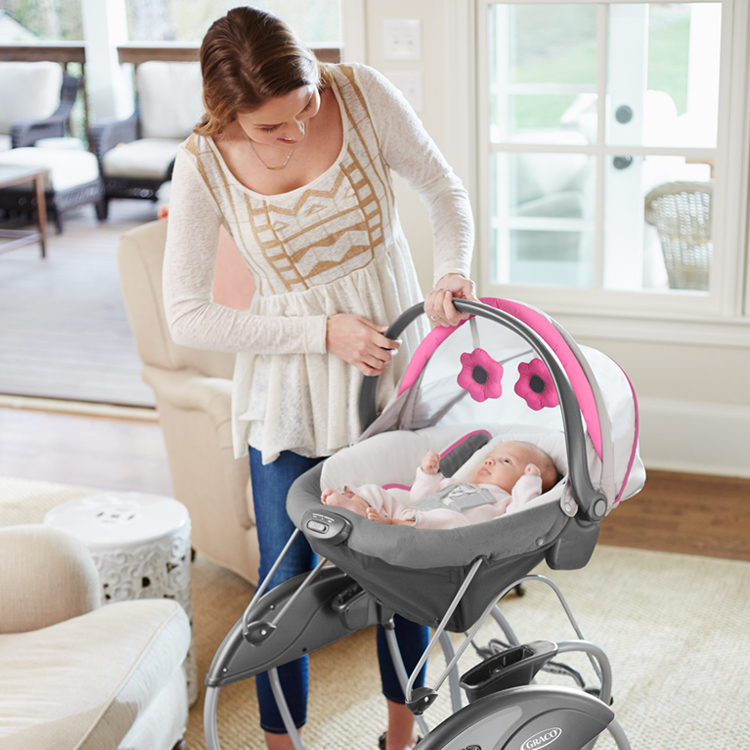 CARRY HANDLE
Away we go
Effortlessly bring the swing from room to room with just one hand thanks to the convenient carry handle.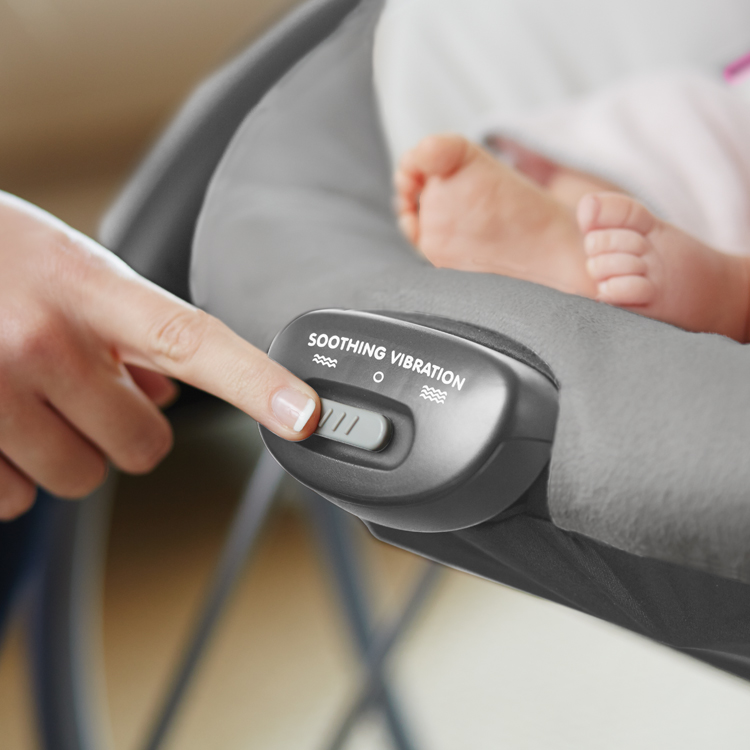 VIBRATION WITH 2 SPEED SETTINGS
Good vibrations
Baby will instantly feel calmer thanks to Glider Elite's gentle vibration with 2 speeds.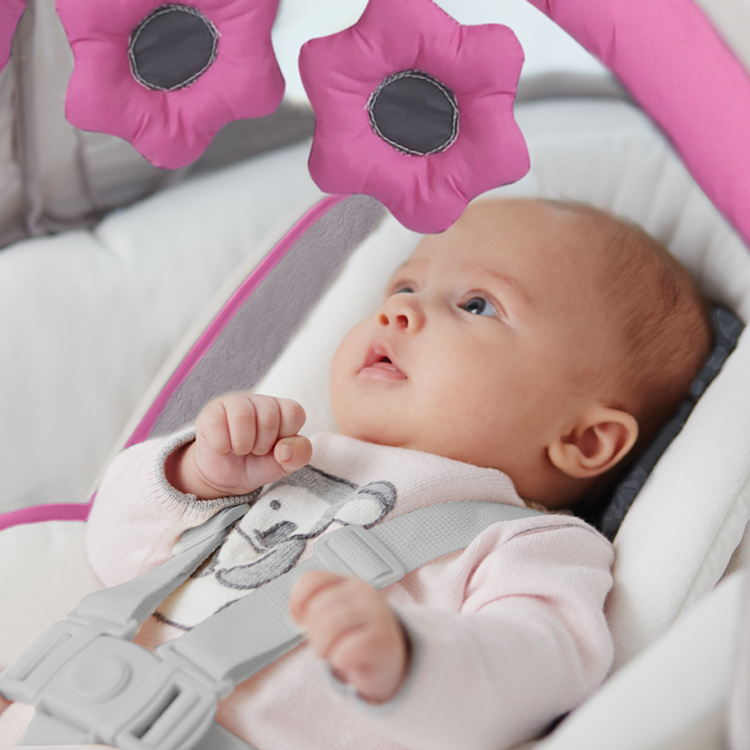 CANOPY WITH SOFT TOYS
The fun never stops
The canopy with soft toys keeps your baby entertained while you accomplish everything on your to-do list.
Is Glider Elite Right for Me?
With an elevated design, the Glider Elite baby swing includes a few extra conveniences for parents that need a bit more flexibility. Not only is the entire swing portable thanks to the carry handle, but the 2-in-1 child seat also detaches for use as a lightweight baby bouncer.
If your next project keeps you in one spot for a while, you can opt to use the AC adaptor to save battery power. With multiple ways to vibrate and sway, you're sure to find the right combination that soothes your baby.
Ease of Use
- Swing seat conveniently doubles as a removable baby bouncer to keep baby happy by your side throughout the home
- Integrated carry handle for easy room-to-room portability
- Can be plugged in with an AC adaptor or operated by batteries (not included)
- Timer mode helps extend battery life
Child Comfort
- 6 gliding speeds to adjust to baby's preference and ensure the ultimate soothing experience
- 2 ways of gliding
- Vibration with 2 speed settings to calm baby
- 10 melodies and 5 nature sounds
- Roomy seat with removable head and body support
- Recline for enhanced relaxation
- 5-point harness to keep baby cosy and secure
Included Accessories
- Canopy with 2 soft toys
- Head support
- Body support
Package Includes
(1) Glider Elite swing
(1) head support
(1) new born insert
(1) canopy
(2) toys
(1) universal plug
(1) instruction manual
Folded dimensions
L 72 x W 69.2 x H 89cm
How many gliding speeds does Glider Elite have?
The Glider Elite swing features 6 different gliding speeds so you can choose the option that best calms and soothes baby.
Can I machine wash Glider Elite's removable seat pad?
Yes, you can wash the seat pad in your washing machine with cold water only on the delicate cycle. Drip dry and do not use bleach.
Suitable from birth to approx. 9 months (9kg).
Stop using product when child can sit up unaided or weighs more than 9kg.
Do not move or lift this product with the baby inside it.
Always use on a flat, level floor.
Never leave child unattended.
To wash the removable seat pad, machine wash in cold water only on delicate cycle 30 degrees and drip dry. Do not use bleach.
To clean metal and plastic parts, clean with mild soap and cool water. No bleach or detergents.
From time to time check your swing for loose screws, worn parts, torn material or stitching. If damage is found, contact Graco Customer Service for advice on replacement or repair.