2-in-1 Swing and Rocker
From birth to approx. 9 months (9kg)
2-in-1 Swing and Rocker
From birth to approx. 9 months (9kg)
EAN: 1AQ999XXXXX
Available exclusively at some one
coming soon
Only %1 left
€149.00
€149.00
Save €0.00
Free shipping on orders over €60
Delivery usually in 2-5 business days
Twice the fun!
The versatile Duet Sway 2-in-1 swing and rocker creates a customised lounging experience with adjustable features that suit your baby's personal preferences.
All The Features You Will Love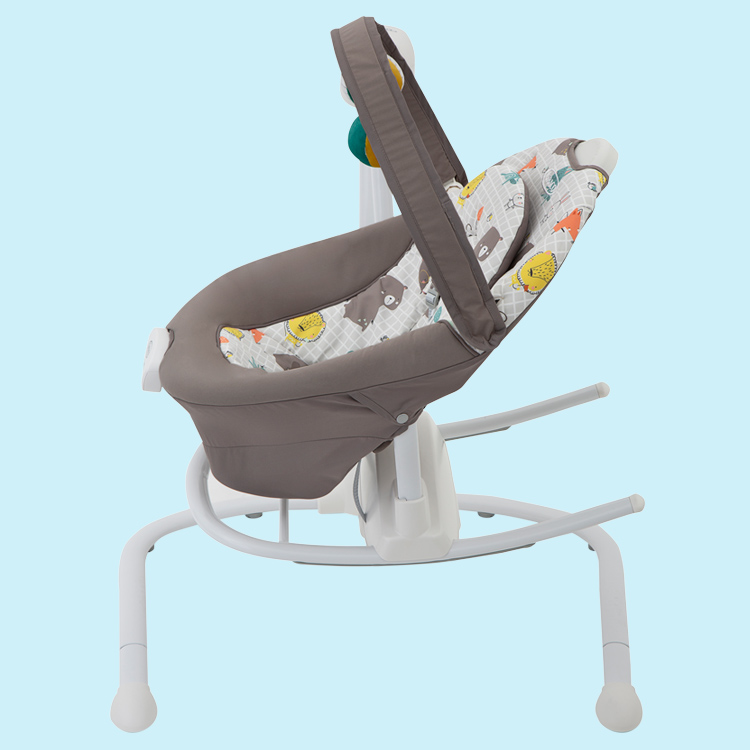 MULTI-DIRECTION SEAT
Keep baby smiling
The multi-direction seat allows baby to enjoy either side-to-side or front-to-back swinging for even more soothing options.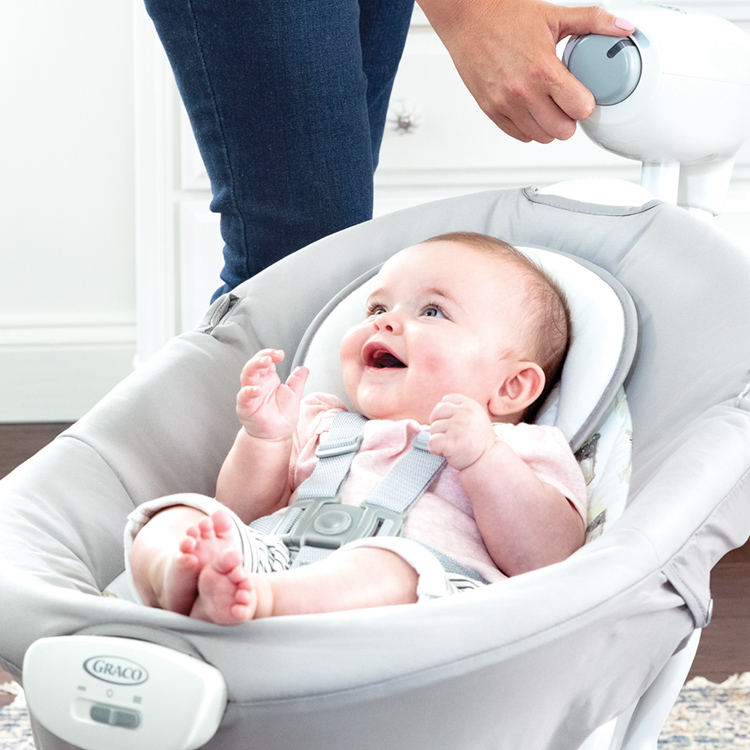 ADJUSTABLE SWING SPEEDS
Speed it up and slow it down
Adapt the speed to your baby's preference to ensure a soothing experience.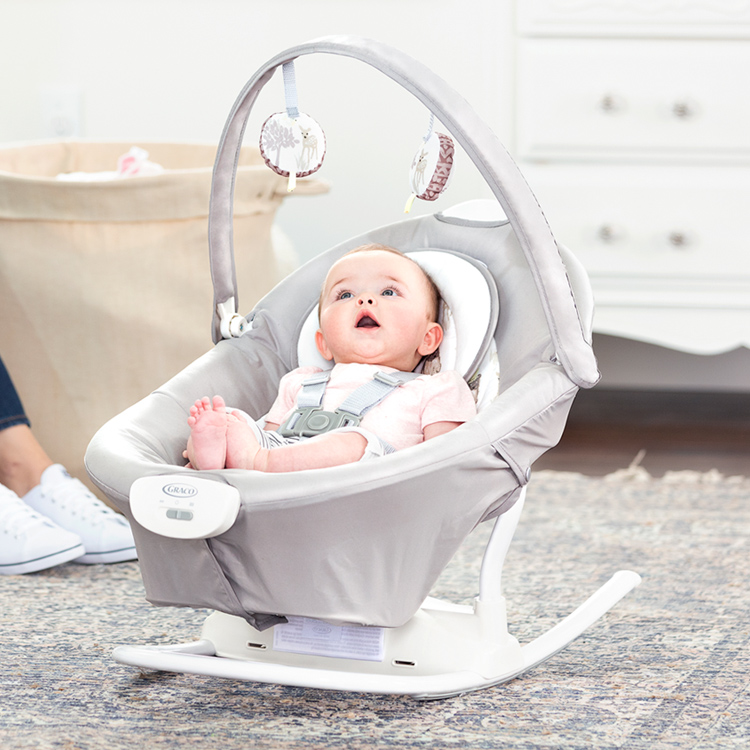 REMOVABLE ROCKER
Rock in style
This clever 2-in-1 design has a removable, portable rocker seat so it's easy to keep baby right by your side throughout your home.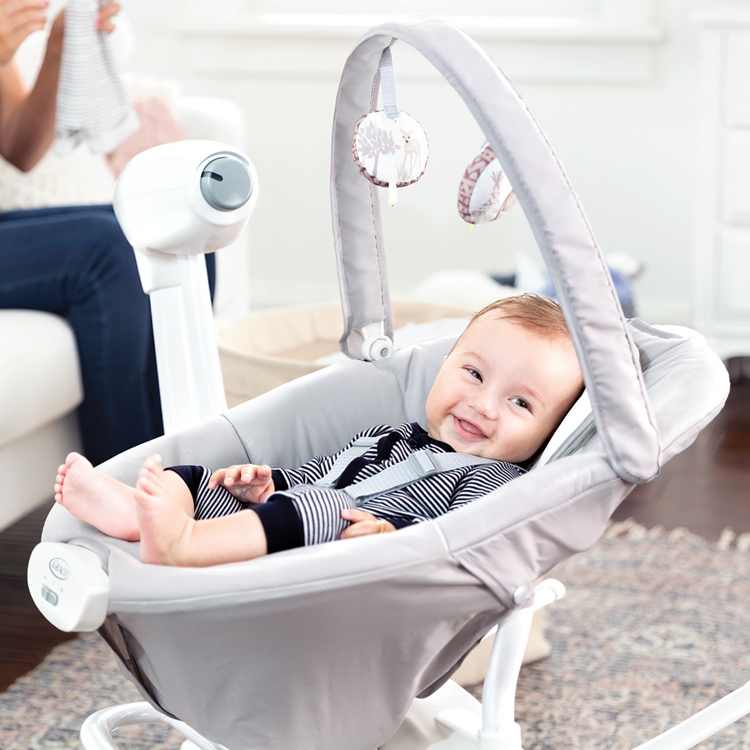 3-POSITION RECLINE
Relaxing recline
3-position recline provides optimal comfort for your baby while resting or playing.
Is Duet Sway Right for Me?
On the hunt for a swing that's full of value? Duet Sway ticks all the boxes. As a 2-in-1 soother, the swing's seat conveniently detaches into a portable child rocker, which is great for growing babies who always seem to want to have eyes on Mum or Dad. Plus, the toy bar will keep your child entertained while you get some time to take care of yourself and the home.
Ease of Use
- Swing seat conveniently doubles as a removable baby rocker to keep baby happy by your side throughout the home
- Can be plugged in by using an AC adaptor
Child Comfort
- Multi-direction seat allows baby to enjoy either side-to-side or front-to-back swinging
- Adjustable swing speeds to ensure a soothing experience
- 3-position recline for enhanced relaxation
- Vibration with 2 speed settings to calm baby
- Plush soft goods with removable infant head support for added comfort
- 5-point harness to keep baby cosy and secure
Included Accessories
- Adjustable toy bar with 2 soft toys
- Universal plug
- Head support
Product Height
77.5cm (plus toybar is 89cm)
Package Includes
(1) Duet Sway 2-in-1 swing and rocker
(1) head support
(1) toy bar with 2 toys
(1) universal plug
(1) instruction manual
Folded dimensions
L 86.9 x W 73.7 x H 77.5cm
Can I adjust the swing speeds on Duet Sway?
Yes, you can easily adjust the swing speeds to match your baby's preferences.
Can I machine wash Duet Sway's removable seat pad?
Yes, you can wash the seat pad in your washing machine with cold water only on the delicate cycle. Drip dry and do not use bleach.
Suitable from birth to approx. 9 months (9kg).
Stop using product when child can sit up unaided or weighs more than 9kg.
Do not move or lift this product with the baby inside it.
Always use on a flat, level floor.
Never leave child unattended.
To wash the removable seat pad, machine wash in cold water only on delicate cycle 30 degrees and drip dry. Do not use bleach.
To clean metal and plastic parts, clean with mild soap and cool water. No bleach or detergents.
From time to time check your swing for loose screws, worn parts, torn material or stitching. If damage is found, contact Graco Customer Service for advice on replacement or repair.