Newborn Bassinet
From birth to approx. 6 months (0-9kg)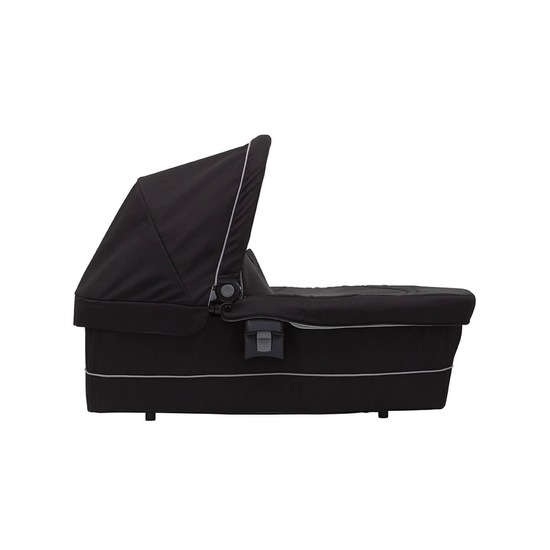 Newborn Bassinet
From birth to approx. 6 months (0-9kg)
EAN: AT998XXXXX
Available exclusively at some one
coming soon
Only %1 left
Free shipping on orders over €60
Delivery usually in 2-5 business days
All The Features You Will Love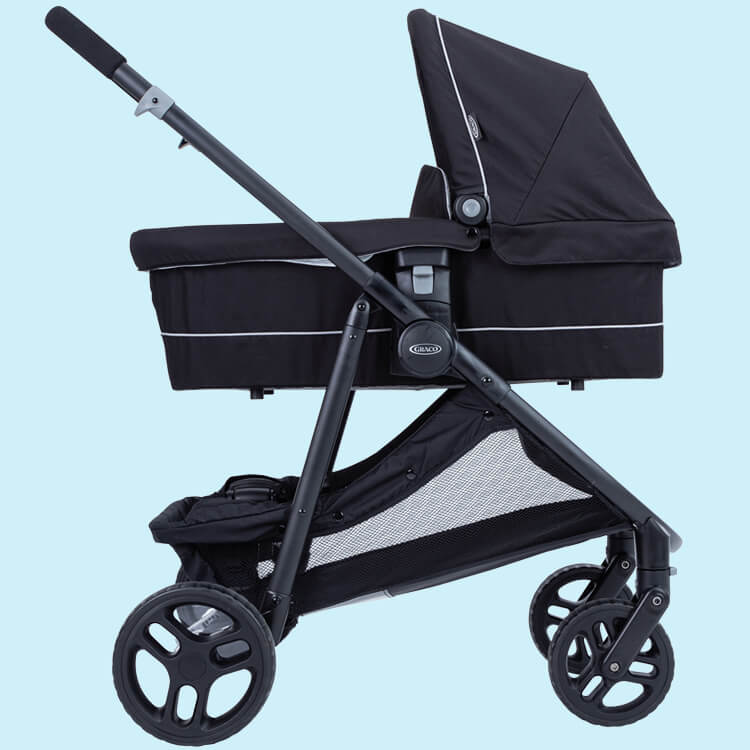 CONNECTS TO TIME2GROW PUSHCHAIR
Ready for cosy strolls
Connect the carrycot to the pushchair* frame with just one click so baby can slumber in style — and in an optimal lie-flat position — on your journeys around town.
*Product sold separately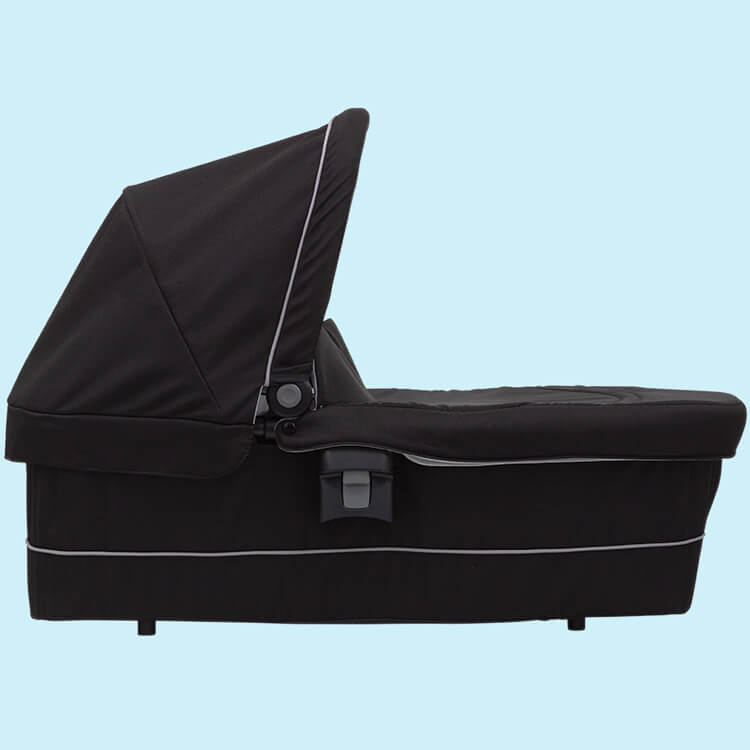 MATTRESS AND APRON INCLUDED
Comfort for your little one
The padded mattress and apron ensure that baby stays snuggly and secure on your trips together.
Is Time2Grow Carrycot Right for Me?
Exclusive to the Time2Grow pushchair, this carrycot provides comfort and style for your newborn. With its lightweight design and single-click connectors, you'll struggle less, and your baby will rest easier.
The included mattress and apron will keep your baby cosy as you go on your first strolls together.
Ease of Use
- Easily collapsible for practical and space-saving storage
Comfort for child and parent
- Reclining canopy with integrated handle
- Padded carry handle to easily transport carrycot and baby
- Use for occasional overnight sleeping
Compatibility
- Easily attaches to the Time2Grow pushchair* frame with one click
Included Accessories
- Mattress
- Apron
*Product sold separately
Package Includes
(1) Time2Grow carrycot
(1) mattress
(1) apron
(1) instruction manual
Folded dimensions
L 83 x W 40.5 x H 59cm
Is the Time2Grow carrycot compatible with any other Graco products?
Yes, with just one click the Time2Grow carrycot attaches to the Time2Grow pushchair frame (product sold separately).
For how long should I use the Time2Grow carrycot?
You can use the Time2Grow carrycot until your child can sit up unaided, which normally occurs around 6 months. Until that happens, it's best to keep baby in a lie-flat position as its important for healthy physiological development.
This carrycot is suitable from birth to approx. 6 months (0-9kg).
This product is only suitable for a child who cannot sit up unaided, roll over and cannot push itself up on its hands and knees.
Suitable for occasional overnight sleeping.
Compatible with the Time2Grow pushchair.
Remove the mattress from the carrycot and mattress pad from the liner. Clean liner and mattress with a damp cloth and dry flat. After removing mattress pad from liner, hand wash and drip dry. Do not use bleach. Only use a damp cloth to clean the mattress pad. Never iron.
To wash the newborn insert: hand wash only with warm water and household soap. Drip dry only. Do not use bleach.