Doorway Jumper
From approx. 6 to 12 months (max. 12kg)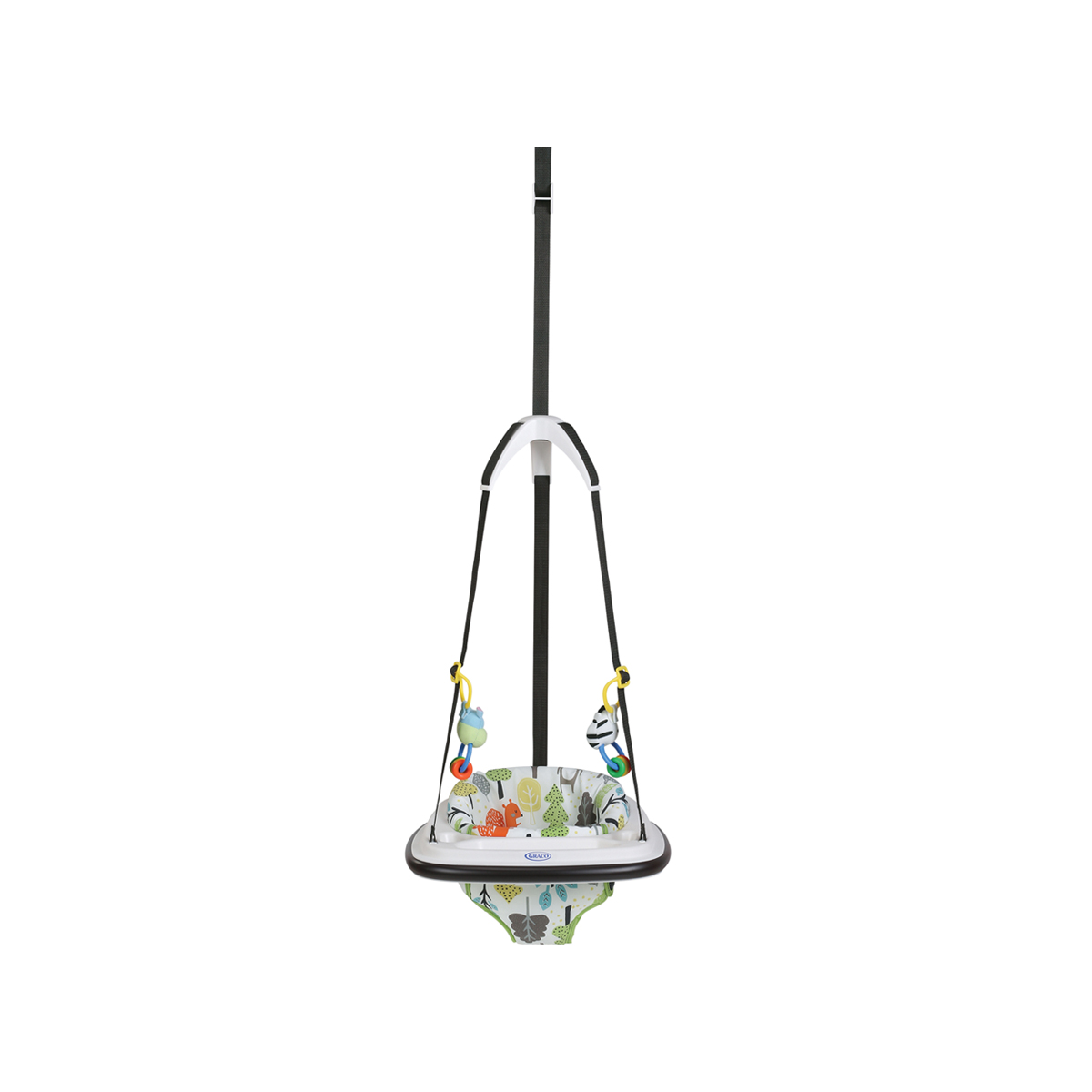 Doorway Jumper
From approx. 6 to 12 months (max. 12kg)
EAN: 4E999XXXXX
Available exclusively at some one
coming soon
Only %1 left
Free shipping on orders over €60
Delivery usually in 2-5 business days
Play, bounce, and entertain for hours of endless fun
Keep baby giggling for hours with the Bumper Jumper doorway jumper! Featuring a no-mark doorframe clamp, this action packed entertainer easily moves from room to room.
All The Features You Will Love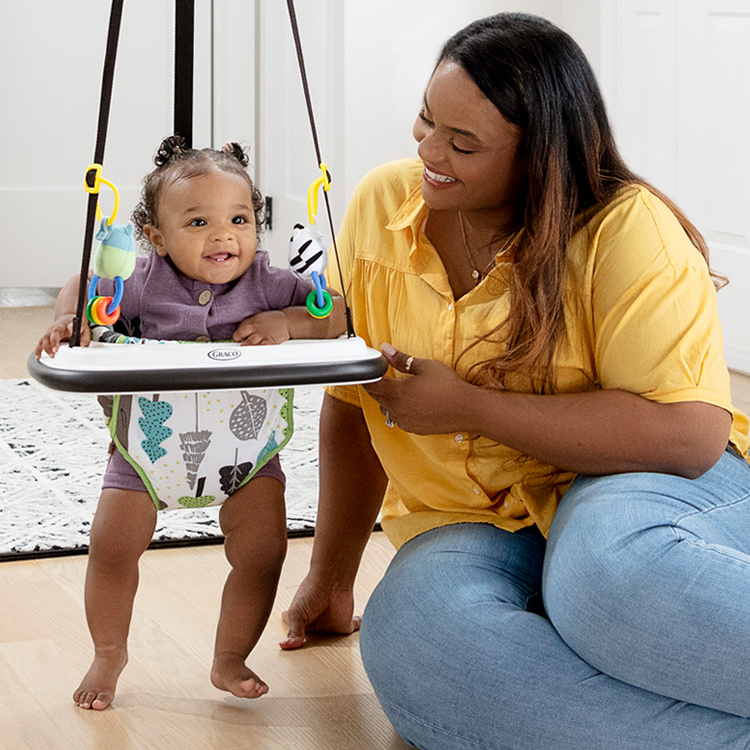 STURDY AND SAFE
Reliable entertainment
Keep your little one entertained and safe! Bumper Jumper features a sturdy bounce spring with a hidden safety cord and a spring-loaded clamp that easily attaches to your doorframe.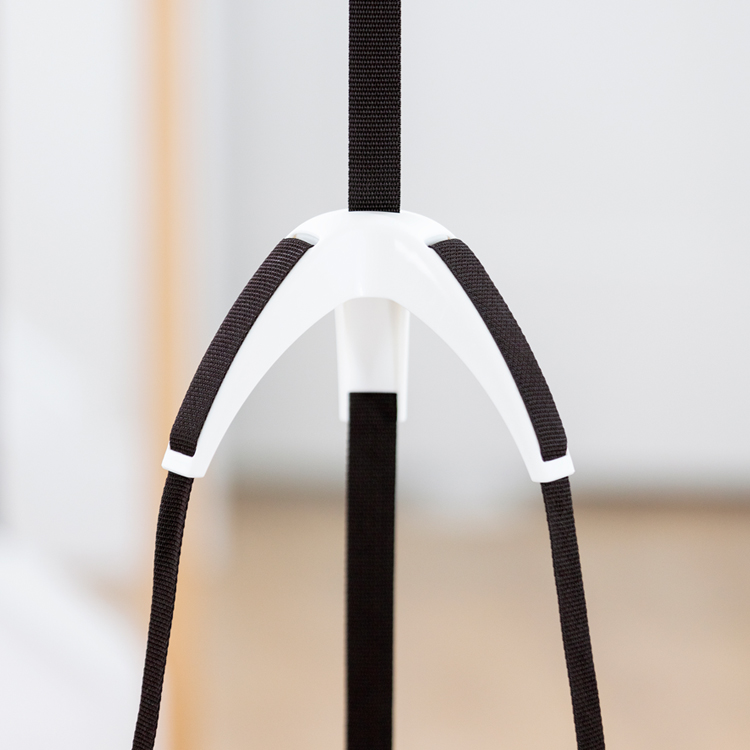 FLEXIBLE HEIGHT
Adapts to your home
Easily adjust the height to your door so baby can safely jump and play in any room.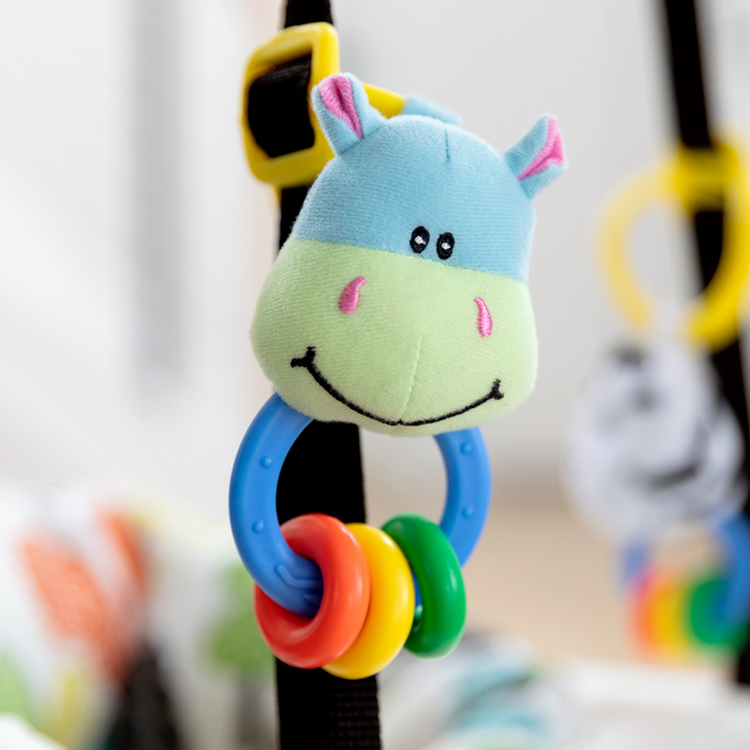 2 SOFT TOYS
The fun never stops
The colourful toys detach from the play rings to provide even more entertainment and stimulation.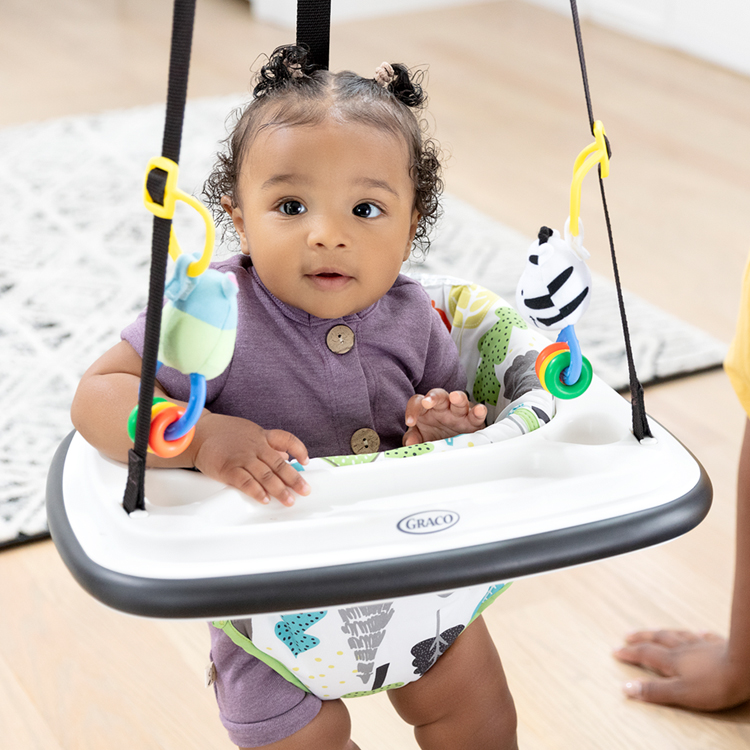 FOAM RUBBER SURROUND
Surround we go
Rubber foam around the play tray protects your doors from damage.
Is Bumper Jumper Right for Me?
Do you have a curious and mobile baby on your hands? Bumper Jumper keeps your child up off of the floor and engaged with what's going on around them. What's better? The no-mark doorframe clamp makes for easy installation without damaging your home. No matter which room you find yourself in, Bumper Jumper keeps your baby entertained and bouncing out all that extra energy!
Ease of Use
- Easily attaches to your doorframe for fun throughout the home
- Height adjustable for the perfect fit for baby and door
- High-back nylon seat pad is removable and machine washable
- Plastic dome keeps straps apart to make it easier to get baby in and out
Child Comfort
- 2 soft, interactive removable toys attach to adjustable play rings
- Play tray gives baby a place for toys and entertainment
- Non-twist straps that stay in place
Safety for Child and Home
- Sturdy bounce spring with hidden safety cord prevents items from catching in the spring
- Spring-loaded doorframe clamp protects your door mouldings from damages or markings
- Rubber foam surround on seat unit keeps your doorways scuff free
Product Height
176.5 - 204.5cm
Package Includes
(1) Bumper Jumper
(2) toys with adjustable play rings
(1) instruction manual
Will Bumper Jumper damage my doorframe?
No, this doorway jumper will not damage your doorframe thanks to the spring-loaded doorframe clamp. And for more protection, the rubber foam surround on the seat unit keeps your doorways scuff free
How do I adjust the height of Bumper Jumper so it fits my doorframe?
Please watch this video to discover how to further adjust the height of your Bumper Jumper so you can keep baby happy and bouncing.
Suitable from approx. 6 to 12 months (max. 12kg)
Do not use if child cannot hold his head upright or child weighs over 12kg or if child becomes too active to safely play in the bouncer.
Do not use the bouncer as a swing.
Never leave child unattended.
To wash the seat, machine wash in cold water on delicate cycle and drip-dry. Do not use bleach.
To clean baby bouncer, use only household soap and warm water. Do not use bleach or detergent.
From time to time check your bouncer for worn parts, torn material or stitching. Replace the parts as needed. Use only Graco replacement parts.