Pushchair With Raincover
From birth to approx. 4 years (0-22kg)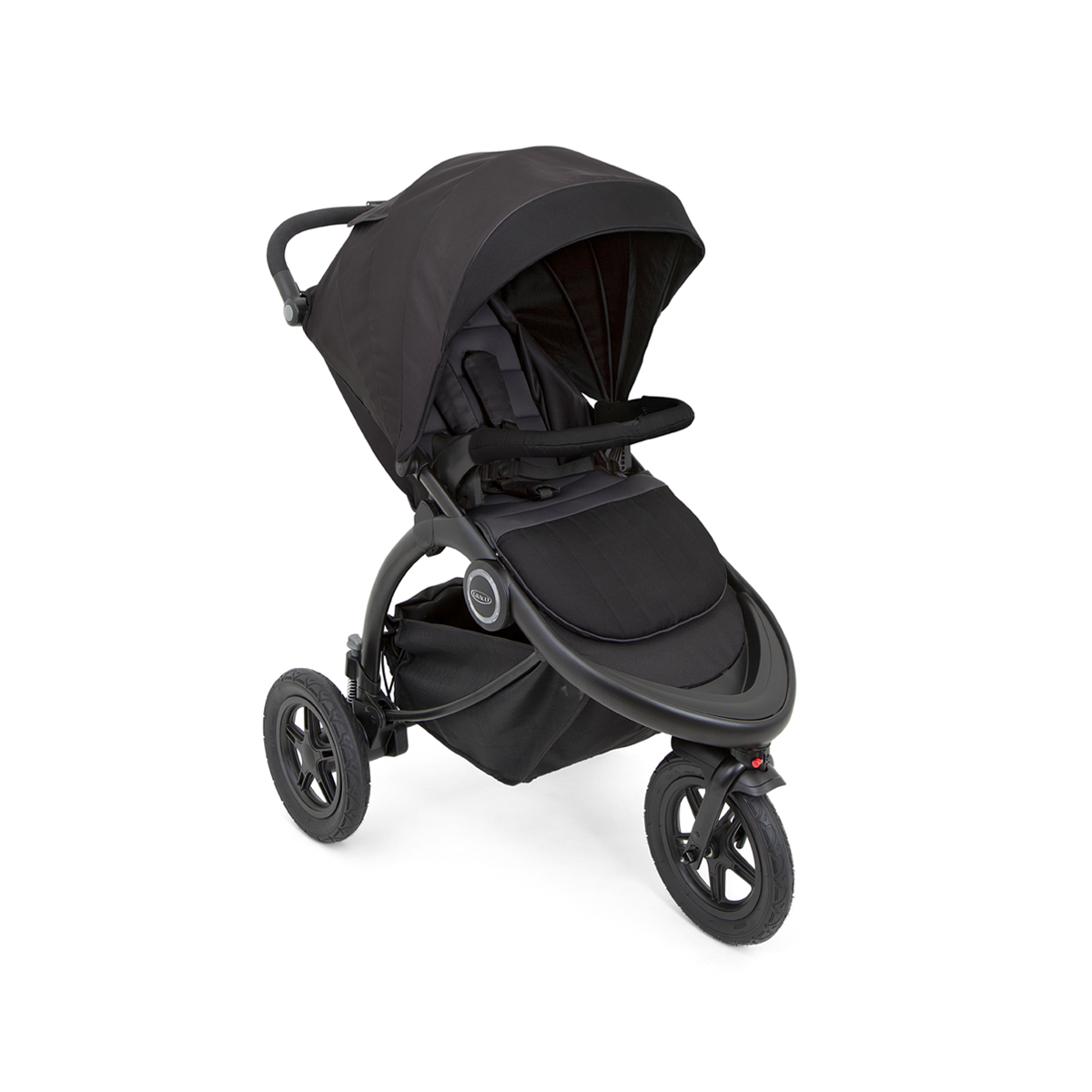 Pushchair With Raincover
From birth to approx. 4 years (0-22kg)
EAN: 6CT999xxxxx
Free shipping on orders over €60
Delivery usually in 2-5 business days
Ultimate in performance and comfort
TrailRider is designed for parents who want their little one to join them in all their activities and adventures. Advanced suspension means no terrain is off limits!
All The Features You Will Love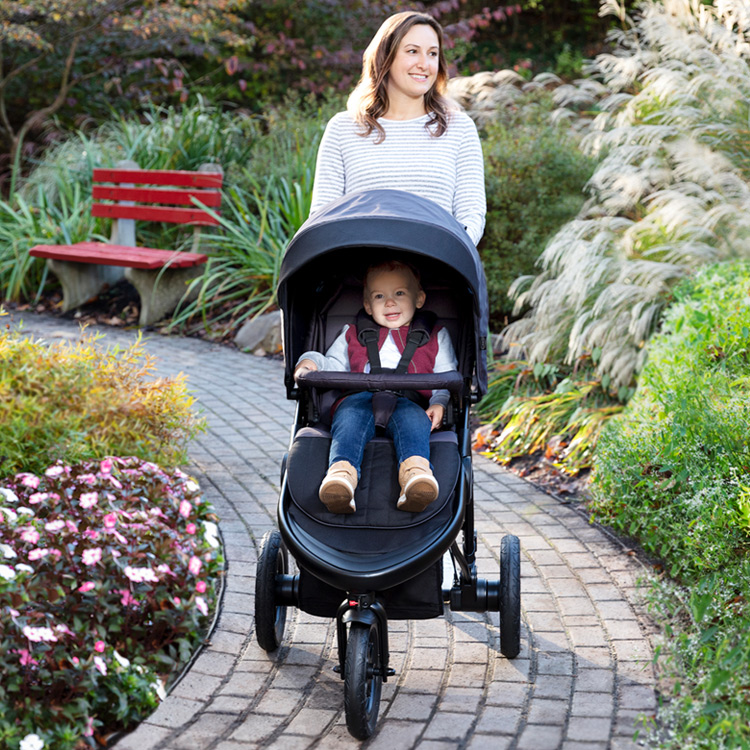 ALL-TERRAIN TYRES
Ready for off-road adventures
No matter where your trips take you, TrailRider's never-flat rubber tyres guarantee a smooth and comfortable ride.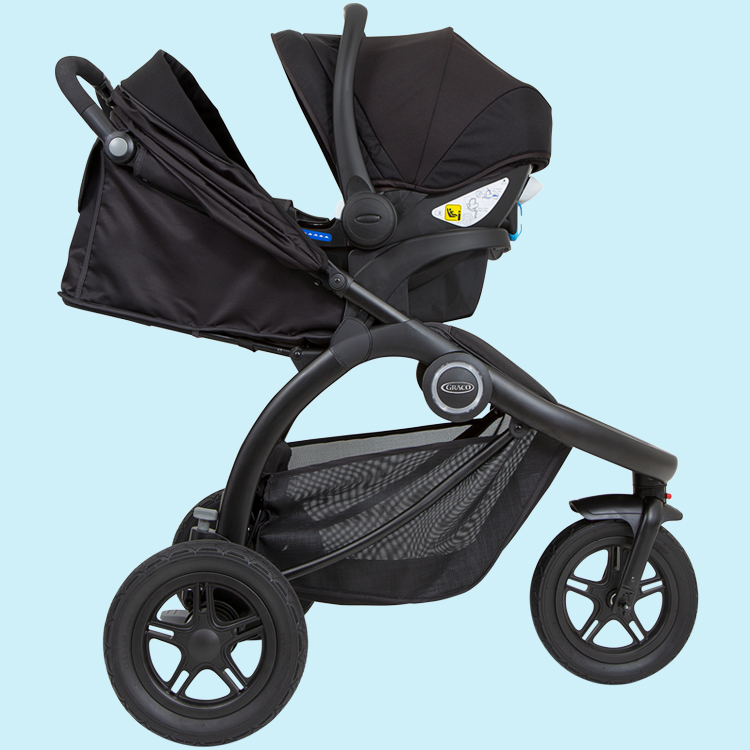 TRAVEL SYSTEM COMPATIBILITY
More ways to go
To make your journeys less stressful, you can easily connect SnugEssentials i-Size infant car seat* to TrailRider with just one click. Transitioning from your vehicle to pushchair has never been so simple!
*Product sold separately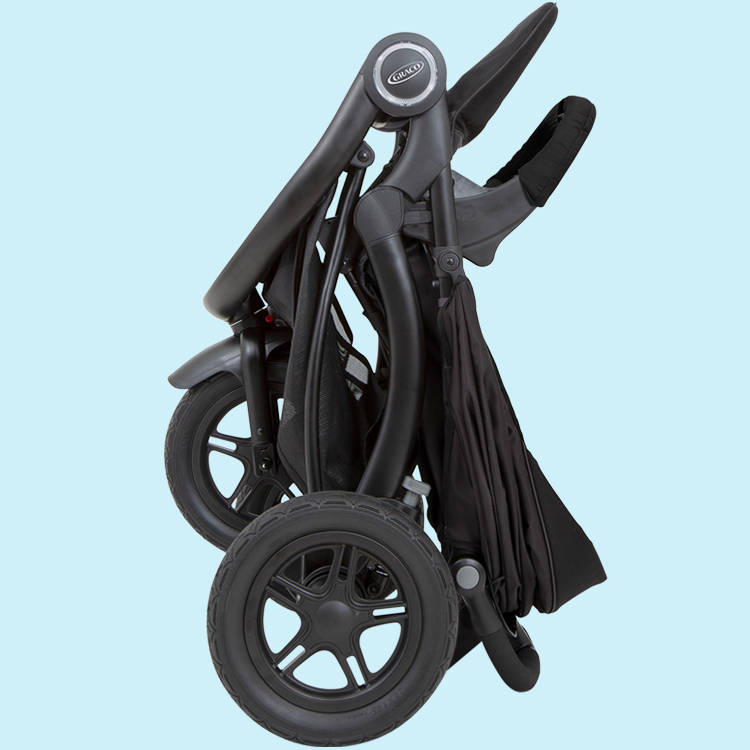 ONE-HAND FOLD
Quick ups and downs
The compact one-second, one-hand fold makes packing up and travelling with baby fuss free.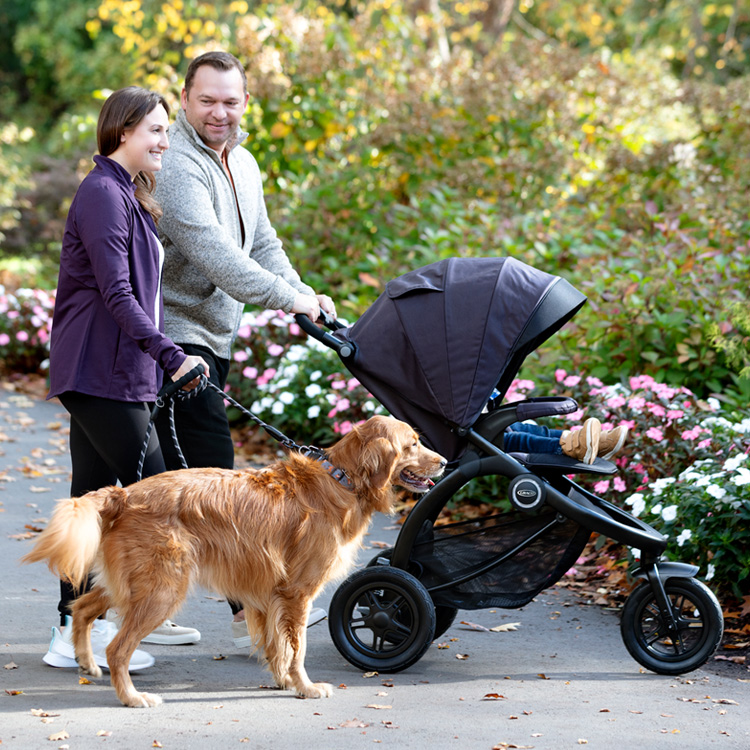 6-POSITION ADJUSTABLE HANDLE
Adapts to your height
No matter who is using the pushchair, the handle easily adjusts to make sure journeys are as comfortable for parents as they are for children.
Is TrailRider Right for Me?
Designed for parents with active lifestyles, the TrailRider jogging pushchair helps you confidently navigate all terrains. As the weather changes and you need a bit more coverage, the durable canopy provides ample sun and wind protection for your child.
Agile enough to steer with one hand, you can quickly pop by the shops for groceries as you head home from your latest adventure. The large storage basket conveniently stows your essentials, keeping your hands free.
Equipped with never-flat rubber tyres, TrailRider is a sturdy jogging stroller that will last for many years ahead.
Ease of Use
- One-second, one-hand fold mechanism for quick and easy folding
- Never-flat rubber tyres for smooth rides on all terrains
- Adjustable rear suspension
- Large, easy-access storage basket
- Easy-release bumper bar for quick ins and outs
Comfort for child and parent
- 4-position recline ensures your child is comfortable
- Deluxe padded seat
- 6-position height-adjustable handle
- Padded bumper bar with cupholder
A safer ride
- One-hand brake on handle for convenience
Compatibility
- Click Connect travel system compatible with SnugEssentials i-Size infant car seat*
*Product sold separately
Package Includes
(1) TrailRider pushchair
(1) raincover
(1) canopy
(1) bumper bar
(2) harness pads
(1) stroller chassis with 1 front and 2 rear wheels
(1) rear brake assembly unit
(1) instruction manual
Folded dimensions
L 105 x W 66.5 x H 56.5cm
Is TrailRide compatible with any other Graco products?
Yes, the TrailRider pushchair connects easily with SnugEssentials i-Size infant car seat (product sold separately).
Does the canopy on the TrailRider pushchair offer UPF protection?
Yes, TrailRider's canopy has UPF 50+, giving your child the necessary protection from the sun.
The pushchair is suitable from birth to approx. 4 years (0-22kg).
Use of the pushchair with a child weighing more than 22kg will cause excessive wear and stress.
For newborns, always use the most reclined seat position.
To clean seat pads: wipe seat pad clean with damp cloth.
Metal and plastic parts: use only household soap or detergent and warm water.
Do not use bleach, spirits or abrasive cleaners.
From time to time check your pushchair for loose screws, worn parts, torn material or stitching. Replace or repair the parts as needed. Use only Graco replacement parts.