Travel Cot
From birth to approx. 3 years (0-15kg)
Bassinet from birth to 6.5kg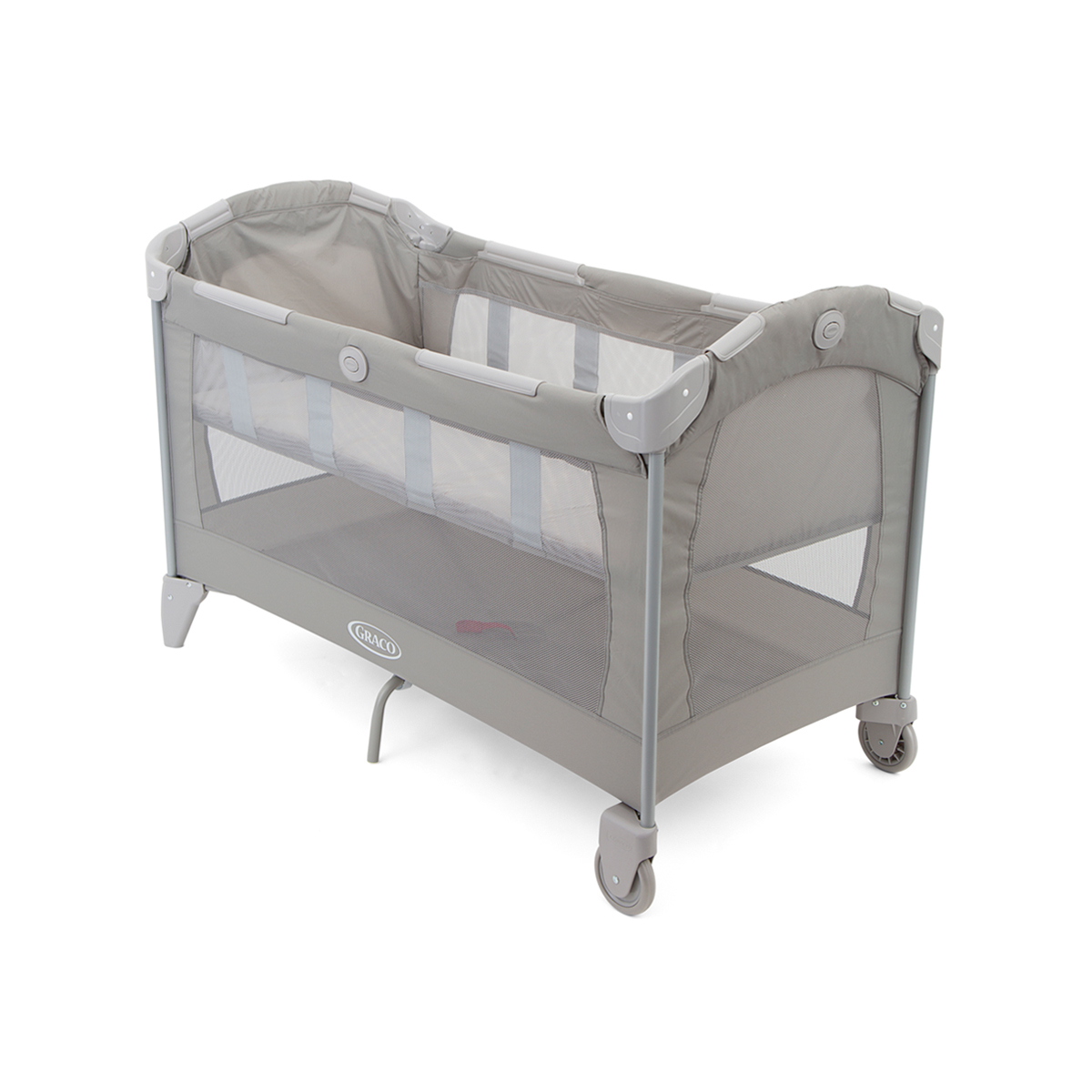 Travel Cot
From birth to approx. 3 years (0-15kg)
Bassinet from birth to 6.5kg
EAN: 9Z999XXXXX
Available exclusively at some one
coming soon
Only %1 left
Free shipping on orders over €60
Delivery usually in 2-5 business days
All The Features You Will Love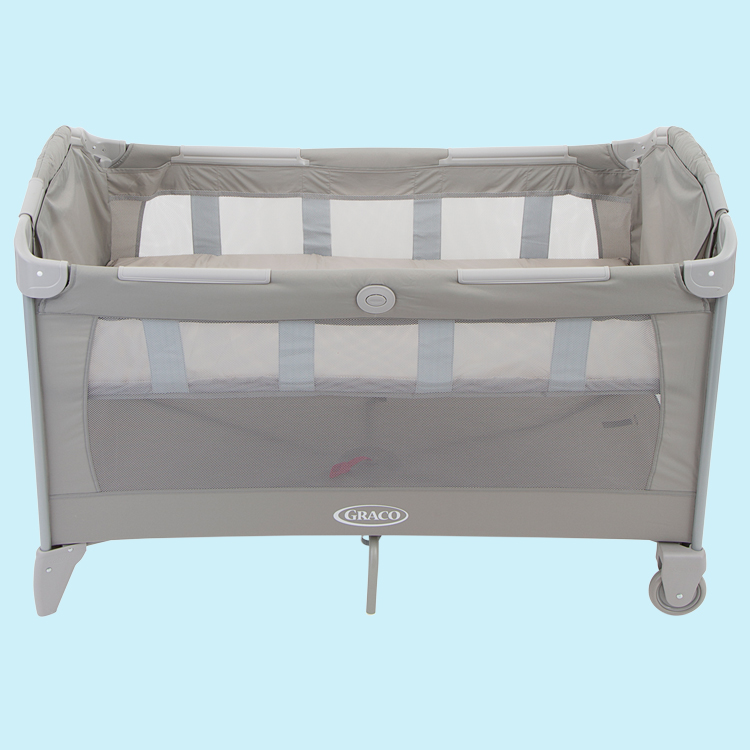 RAISED BASSINET FOR NEWBORNS
Ideal from day 1
Take advantage of the raised bassinet that's perfectly designed to keep baby cosy and safe.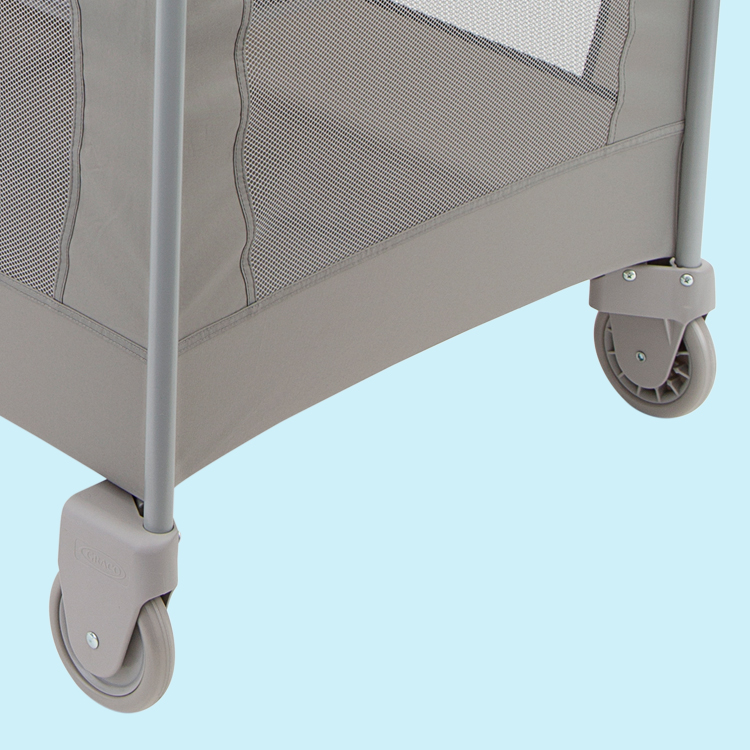 2 FRONT WHEELS
Moves between rooms effortlessly
Thanks to the 2 front wheels, you can easily move this travel cot throughout your home.
GRACO SIGNATURE EASY FOLD
Stows away in a pinch
The playpen folds down quickly and without hassle thanks to Graco's signature easy fold.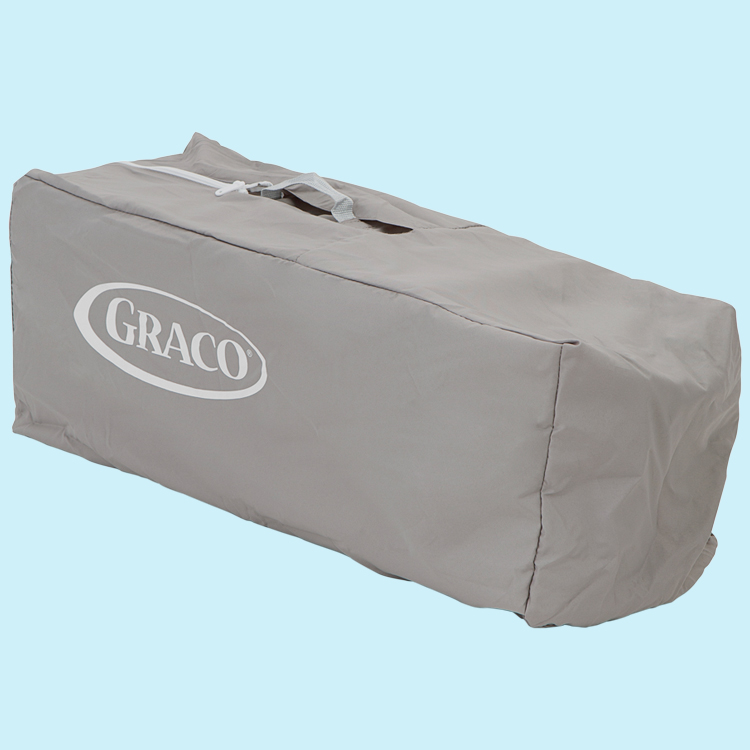 CARRY BAG INCLUDED
Travelling made easy
Use the convenient carry bag for trips away from home.
Is Roll a Bed Right for Me?
Loving family moments take place all throughout your home, not just the nursery. The Roll a Bed travel cot easily manoeuvres from room to room so you and baby can always be in on the action.
Ready for nap time? Simply wheel the cot into a quiet space. This mesh-sided sleeper is suitable for newborns and children thanks to its removable bassinet insert.
Ease of Use
- Removable bassinet for baby
- 2 wheels for easy manoeuvrability
Child Comfort
- Sturdy and soft mattress with easy wipe-clean materials
- Easy-view mesh to see baby from all sides
Included Accessories
- Carry bag for convenient transport and storage
Package Includes
(1) Roll a Bed travel cor with bassinet
(1) carriage
(1) instruction manual
Folded dimensions
L 26 x W 22 x H 81cm
Can you fold the Roll a Bed travel cot?
Yes, this travel cot folds down without any hassle thanks to Graco's signature easy fold.
Is a carry bag included with the Roll a Bed travel cot?
Yes, a convenient carry bag is included with your purchase of the Roll a Bed travel cot, making it easier to bring your travel cot with you on trips or to store it away at home.
Travel cot suitable from birth to approx. 3 years (0-15kg).
Bassinet suitable from birth to approx. 6 months (0-6.5kg).
Discontinue using bassinet when the child can sit, kneel, roll over or pull itself up.
Do not use the travel cot when the child reaches 86cm in height, weighs more than 15kg or is able to climb out. Check that the bottom centre mechanism and top rails are locked into place before use.
The travel cot can be spot cleaned with a sponge and soapy water. The covering material is not removable. Do not use bleach.
The carry bag can be washed in lukewarm water on delicate cycle and drip dry. Do not use bleach.
To wash the bassinet, hand wash with warm water and household soap. Drip dry.
From time to time check your travel cot for worn parts, torn material or stitching. Replace or repair parts as needed. If damage is found, contact Graco Customer Service for advice on replacement or repair.