Lightweight Backless Booster Car Seat
From approx. 7 to 12 years (135-150cm)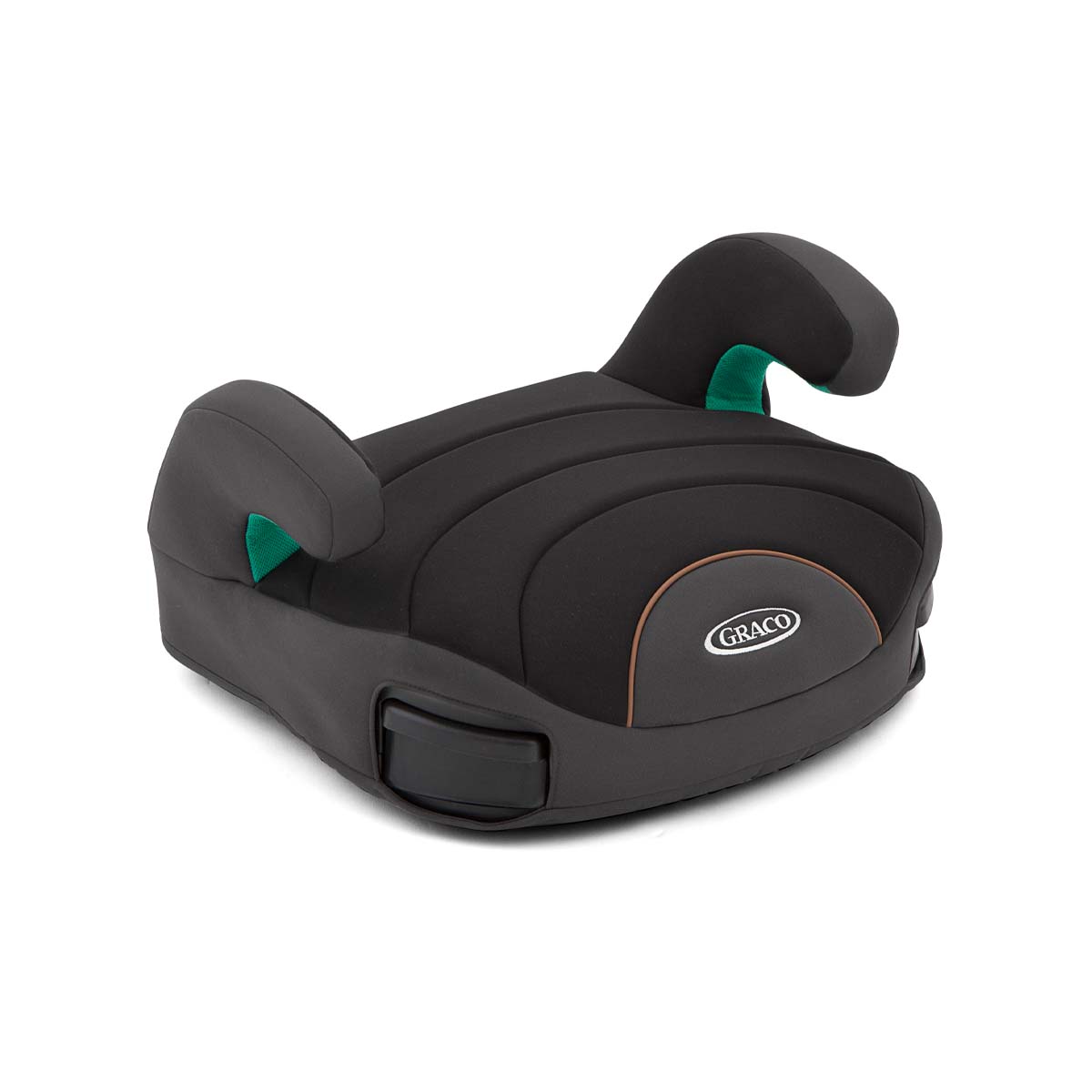 Lightweight Backless Booster Car Seat
From approx. 7 to 12 years (135-150cm)
EAN: GC2002ZAXXXXXX
Available exclusively at some one
coming soon
Only %1 left
Free shipping on orders over €60
Delivery usually in 2-5 business days
Ensure your big kid is extra safe
Get extra safety for your big kid with grown-up benefits with the Graco EverSure Lite R129. This deluxe backless booster keeps your child ever safe with the enhanced R129 safety certification and makes rides ever soft with premium memory foam padding. Weighing only 2kg, this lightweight seat is a breeze to transfer from car to car.
All The Features You Will Love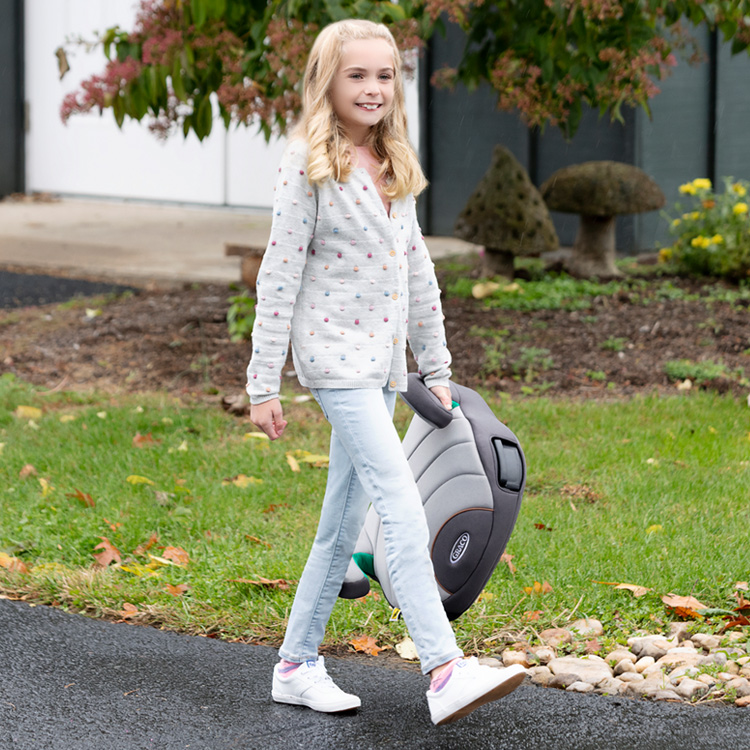 WEIGHS ONLY 2KG
Pick up and go
This lightweight backless booster seat is easy to lift and transport anywhere.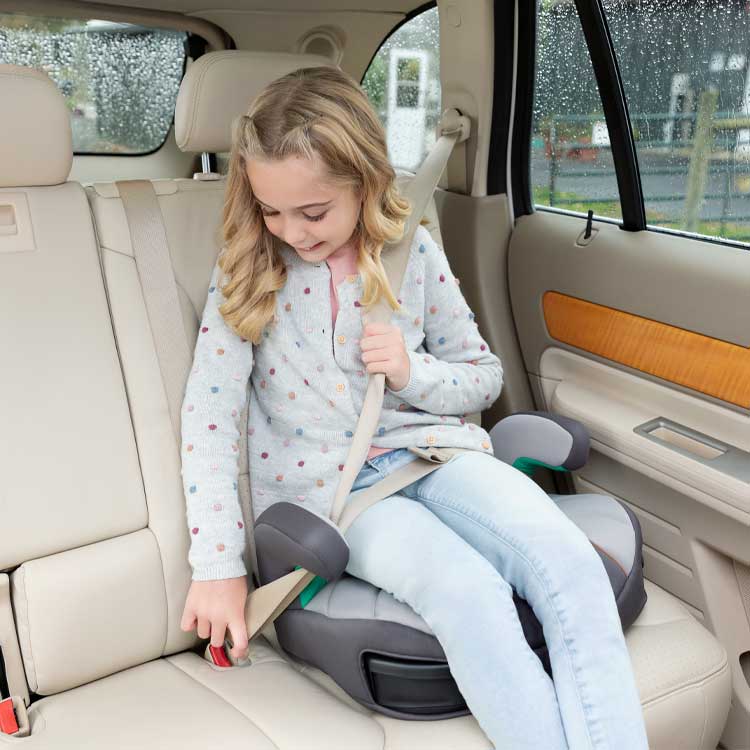 MEMORY FOAM PADDING
Comfort for your big kid
The premium padded seat with wrap-around memory foam delivers the perfect level of comfort on each and every ride.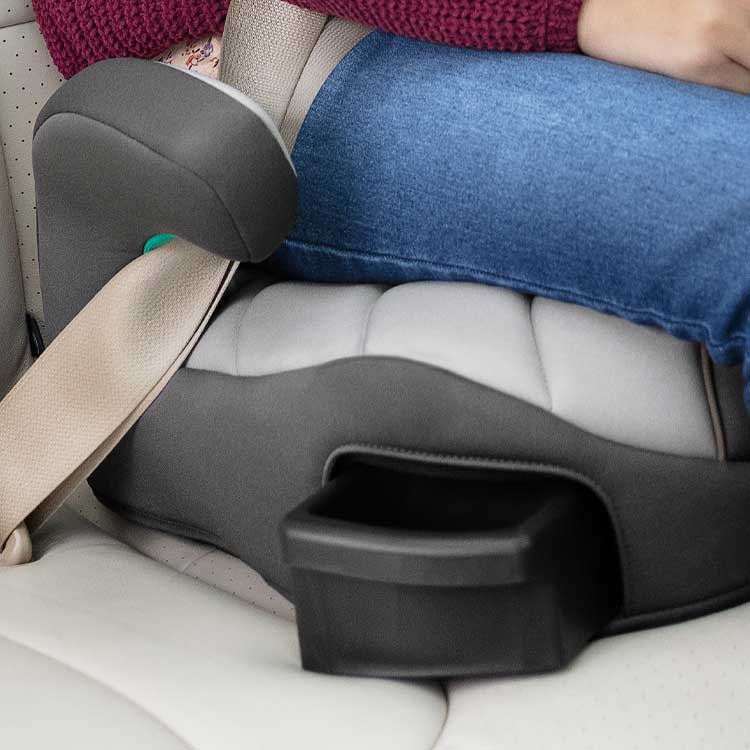 2 RETRACTABLE CUPHOLDERS
On-the-go drinks and snacks
EverSure Lite's built-in, retractable cupholders help keep drinks, gadgets and goodies right within reach.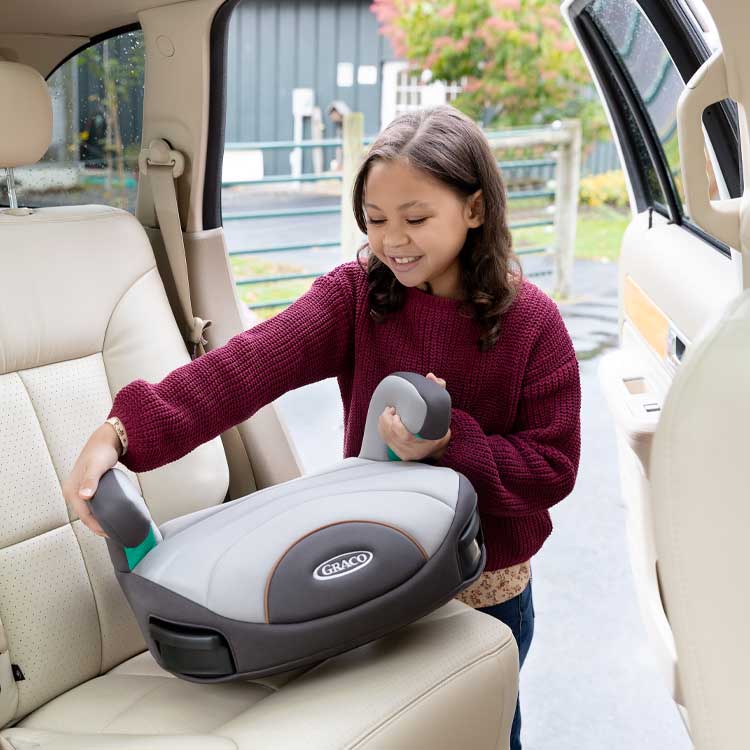 PADDED ARMRESTS
A relaxing ride
Perfectly positioned armrests with rich padding add a bit of luxury and comfort to everyday travelling.
Is EverSure Lite Right for Me?
If you're on the hunt for your growing pre-teen's final car seat, the EverSure Lite R129 backless booster is an excellent choice.
Just as cushy as it is safe, this lightweight backless booster elevates your child into a safe riding position while keeping their everyday comforts close at hand. Looking at you retractable cup holders!
Safety
- R129 certified
- Specially moulded seat shell increases the strength and durability of the seat
Ease of Use
- Lightweight at only 2kg
- Open-loop belt guides to help ensure proper seat belt positioning
- Machine-washable covers
Child Comfort
- Memory foam in the seat cushion
- Built-in padded armrests
- 2 retractable cupholders
- Enhanced premium materials for the best quality
- Sleek overall styling that fits you and your little grown up
- Forward facing backless booster from approx. 7-12 years (135-150cm)
Package Includes
(1) EverSure Lite R129 backless booster seat
(1) instruction manual
(1) POP
How much does EverSure Lite weigh?
Weighing only 2kg, this car seat is easy to transport between vehicles.
Can I machine wash EverSure Lite's seat covers?
Yes, you can wash the covers in your washing machine with cold water only on the delicate cycle. Drip dry and do not use bleach.
This car seat is suitable from approx. 7 to 12 years (135-150cm). Forward facing seat only.
Secure your child in the car seat using the vehicle's 3-point safety belt.
To wash the covers: machine wash in cold water only on delicate cycle 30 degrees and drip dry. Do not use bleach.
Metal and plastic parts: clean with mild soap and cool water. No bleach or detergents.
From time to time, check your booster seat for worn parts, torn material and stitching. If damage is found, do not try to modify the booster seat. Contact Graco Customer Service for advice on replacement or repair.