Harness Booster Car Seat
Group 1/2/3 Car Seat
From approx. 1 to 12 years (9-36kg)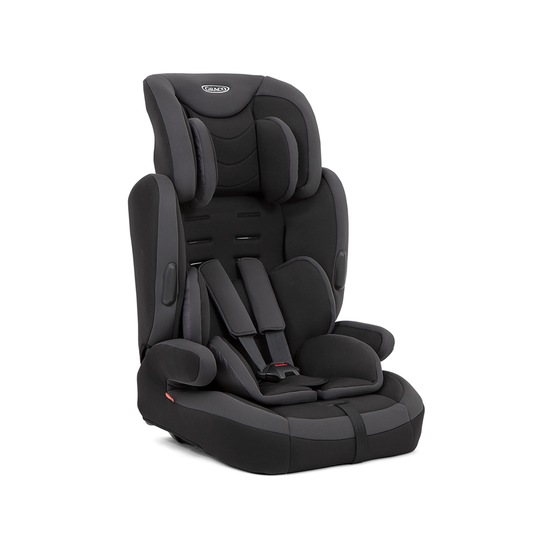 Harness Booster Car Seat
Group 1/2/3 Car Seat
From approx. 1 to 12 years (9-36kg)
EAN: 8AF999XXXXX
Available exclusively at some one
coming soon
Only %1 left
Free Shipping & Return
Free delivery usually within 1 to 2 working days
Lightweight safety on the go
The forward facing Endure car seat is both lightweight and easy to install, giving you all of the Graco® safety without any fuss.
All The Features You Will Love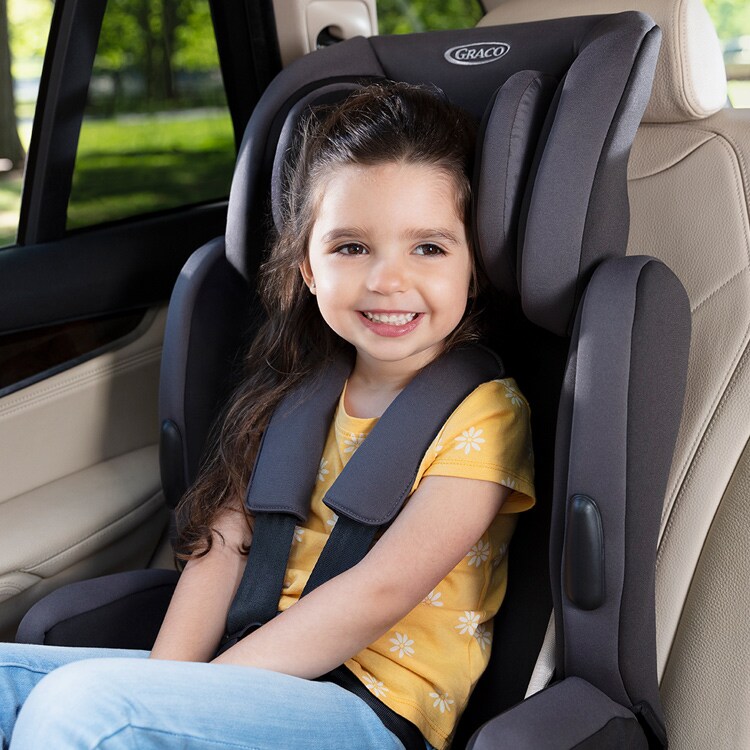 2-IN-1 CONVERTIBLE SEAT
The perfect combination
Easily transitions from a 5-point harnessed forward facing car seat to a highback booster, meaning it will fit your child as a toddler to a "big kid".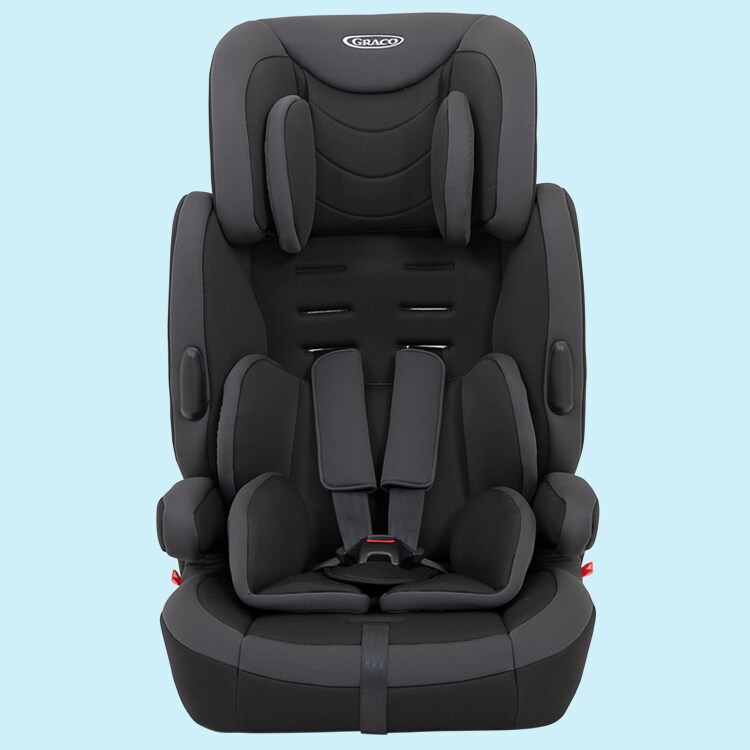 WEIGHS ONLY 5.75KG
Pick up and go
With its ultra lightweight and agile design, you can lift and transport it anywhere.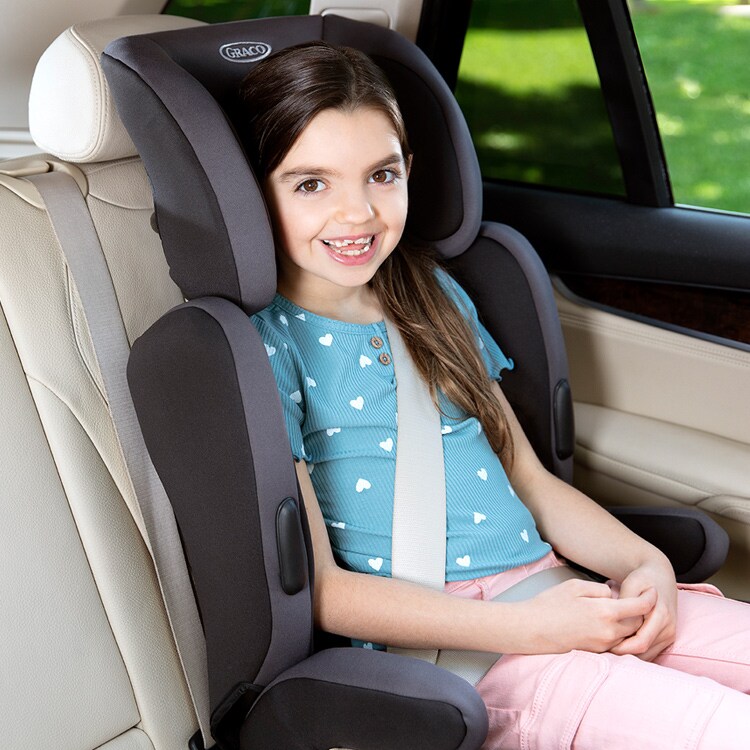 MULTI-POSITION HEADREST
Grows with your child
The multi-position height-adjustable headrest provides the perfect position for your little one's comfort and safety.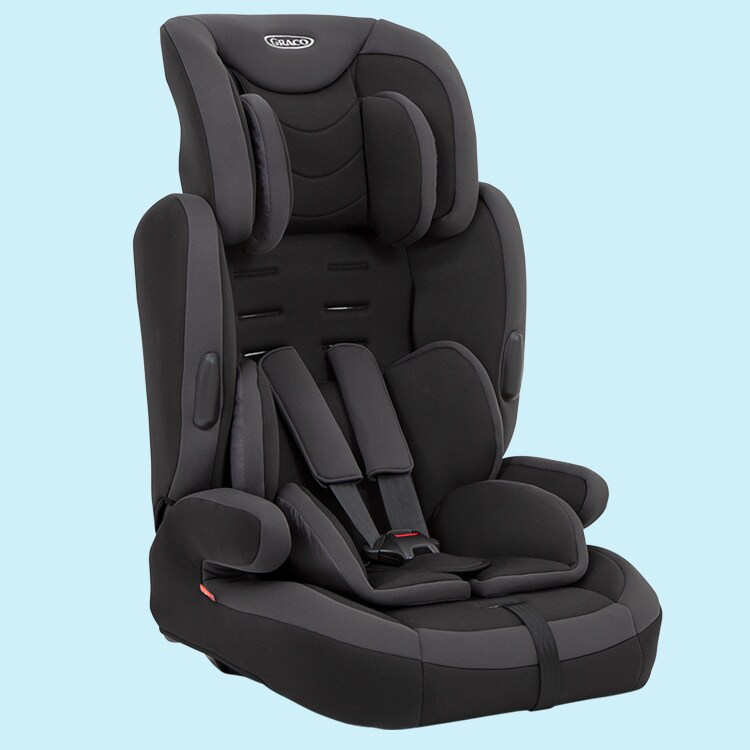 SIDE IMPACT PROTECTION
Peace of mind
Side impact protection ensures your child has powerful headrest protection at each stage of use.
Is Endure Right for Me?
Ready for your forward facing rider, Endure is engineered to protect children from 9-36kg (approx. 1-12 years). If you balance caretaking responsibilities with family and friends, the ultra-lightweight shell makes it easy to transfer this convertible car seat between vehicles.
But don't let the light weight fool you. Endure offers all the safety and strength you'd expect from Graco® with double-walled strength and side impact protection. Use with the removable seat pad to create an extra comfortable ride for your child.
Safety
- Meets the EU's R44 standards
- Side impact protection safeguards your child's head and neck
- Double-walled strength
- 5-point harness that easily adjusts with one hand
Ease of Use
- Lightweight at only 5.75kg
- Intuitive vehicle belt routing
- Machine-washable covers
Child Comfort
- Multi-position one-hand adjustable headrest
- Padded body insert and harness pads included
- Removable seat covers and inserts
- Forward facing harness mode from approx. 1 to 4 years (9-18kg)
- Forward facing highback booster mode from approx. 4 to 12 years (15-36kg)
Package Includes
(1) Endure R44 combination car seat
(2) harness pads
(1) padded insert
(1) instruction manual
How much does Endure weigh?
Weighing only 5.75kg, this car seat is easy to transport between vehicles.
How can I change the harness height or remove the harness of my Endure car seat?
This video easily explains how to change the height of the harness and how to remove it completely.
Can I machine wash Endure's seat covers?
Yes, you can wash the covers in your washing machine with cold water only on the delicate cycle. Drip dry and do not use bleach.
This car seat is suitable from approx. 1 to 12 years (9-36kg). Forward facing seat only.
Forward-facing harness mode: suitable from approx. 1 to 4 years (9-18kg) using the 5-point harness to secure your child inside the car seat. To install the car seat into your vehicle, use the 3-point safety belt.
Forward-facing highback booster mode: suitable from approx. 4 years to 12 years (15-36kg). Secure your child in the car seat using the vehicle's 3-point safety belt.
To wash the covers: machine wash in cold water only on delicate cycle 30 degrees and drip dry. Do not use bleach.
Inspect and clean harness buckle from time to time to remove any objects or debris that could prevent correct installation.
Metal and plastic parts: clean with mild soap and cool water. No bleach or detergents.
To clean the harness straps: surface wash only with mild soap and a damp cloth. Do not immerse the harness straps in water, doing so may weaken the straps.